2016-12-22 2:07 PM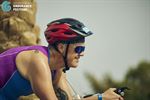 Member


2016



Southern Illinois

Subject:
Beer Drinker Appreciation Society (BDAS)--OPEN
GROUP FOCUS: (sprints, long course, weightloss, etc). This group is for everyone! At the Beer Drinker Appreciation Socitey, we use beer (or the beverage of your choice) as a motivator. Work hard--drink whatever motivates you. We also have the Coors Light Penalty (the CLP) for those days you miss workouts. We have a nice mix of experience here, so lots of knowledge and support to help new folks achieve their goals.
NAME: Drfoodlove/Gretchen
STORY: I got into triathlon after seeing it in the 2012 Olympics. Originally, I started to tey to lose weight, but now I'm more focused on hitting my workouts and feeling good about what my body can accomplish. In four seasons of tri I've done numerous sprints, a few Olys, and one HIM.
FAMILY STATUS: Married to a wonderful, supportive woman I call C around these boards. We have a eight year old pit mix dog who is my ever present running buddy.
CURRENT TRAINING: Consistency is my motto. I'm not fast, but I hit nearly every workout nearly every week. Right now I'm training for a HM, so mostly running focused, with swimming three days a week to keep from drowning in my first tri of the year.
THIS YEAR'S RACES: 2016 was a great tri year for me, with a number of podium finishs in different races. I think I did an indoor, three sprints, two Oly, one HIM, and two metric centry rides.
UPCOMING YEAR'S RACES: I haven't planned out my races for 2017 yet. I'm still waiting to hear about some work travel, but I think this year will be focused on sprint and Oly distances. During the season, I aim for one to two races a month.
WEIGHTLOSS: I'd love to los some weight, but I'm more interested in getting faster and stronger. Since 2012 I have lost about 60lbs doing tris (not counting the 10-15lbs I gain and lose repeatedly!).
WHAT WILL MAKE ME A GOOD MENTOR: This group is all about hive mind, with everyone acting to support and encourage each other. My contribution is consistency and goal setting. I'm a very consisent person. In both of the last two years I've completed over 400 workouts each year.
Edited by drfoodlove 2016-12-22 2:09 PM

2016-12-31 4:43 PM

2016-12-31 7:21 PM

2017-01-01 9:01 AM

2017-01-01 10:27 AM

2017-01-01 10:53 AM

2017-01-01 12:00 PM

Qua17

2017-01-01 7:38 PM

in reply to:
0

2017-01-02 11:22 AM

2017-01-02 1:44 PM

2017-01-02 1:45 PM

2017-01-03 5:39 AM

in reply to:
0

2017-01-03 7:38 AM

2017-01-03 7:39 AM

2017-01-03 7:41 AM

in reply to:
jmhpsu93

2017-01-03 7:43 AM

2017-01-03 9:13 AM

2017-01-03 10:23 AM

in reply to:
Tavo2311

2017-01-03 10:49 AM

2017-01-03 10:50 AM

in reply to:
jmhpsu93