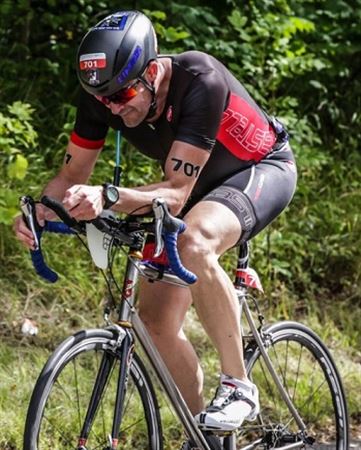 60




Lierskogen, Buskerud

Subject:
Swimming...and my overall anxiety about it
I'm going to "bear" my soul a bit on this one. I hadn't planned on saying much, but I now my concern about the swim is actually building to some anxiety.

A little background: I have no triathlon experience before. But I train quite a bit and I've run long-ish distance (marathon and below) and done some long-distance bike racing. So, naturally, I've always wanted to do triathlon and this year I decided to do just that. My first race is an oly in late-July, and HIM in late-August.

I've now been swimming 2 times a week (more or less) since January this year. Once on my own and once on Wednesdays with the Masters group of our local swim club. I joined them based on input and everything I've read here.

I've enjoyed swimming with the group for social reasons and it helps to motivate me to go every week, but I dont' really "learn" anything from them. They moslyt do their thing and I do mine. They do offer encouragement. Very rarely, the coach of the fast kids, who swim next to us, comes over and I'll get a tip or two. But that's about it. I'll keep with them simply because I need to swim as much as possible before my two races...

Which leads to my questions/concerns, in no particular order:

1- My 100m splits are getting faster (1:56/100 last session), but I'm not going to "win any races". I'd say I'll be lucky if I can hold 2:00/100 for the race. That's my goal, based on my swimming so far, but based on everything I've read, that's really slow AND I'm not feeling like I can even hold that pace at the moment. So, should I be concerned?

2- I've done lots and lots and lots of intervals, 25s, 50s, 100, 150s, and some occasional 200s. But when I try to go "long" I gas out, and my technique goes to crap. I'm REALLY concerned about swimming non-stop for 1900m based on my dismal results so far. Any thoughts? Tips? Ideas?

3- Breast stroke. I've never really learned it. But I see alot of folks can use that as their "safety" stroke. I watch people in the pool go "all day" slow and steady on breast stroke. They never appear to be short of breath. My "safety" stroke was planned to be side-stroke, which I've used for years. But thoughts about sighting and orientation in open water, and the fact that I seem to be struggling a little with my freestyle stroke, should I use up some some my limited swim time to learn and lock-in the breast stroke?

4- This summer I'll be home visiting family and will have an opportunity to get some private lessons from a swim coach. I could probably get in 4-5 lessons while home. I'm planning to do this, cuz I'm actually a bit stressed about the swim now that I've tried a couple "long" swims that end up being 100s and 200s. See #2. So, will 4-5 lessons about one month before my first race help??

My goal is simply come out of the water and not be completely spent. I felt like I was moving towards that goal earlier in the spring, but my last few sessions, I've just felt slow (regardless of split times), and sluggish...like I'm going backwards as opposed to making any real progress.

It's appreciated.