2017-05-11 6:15 AM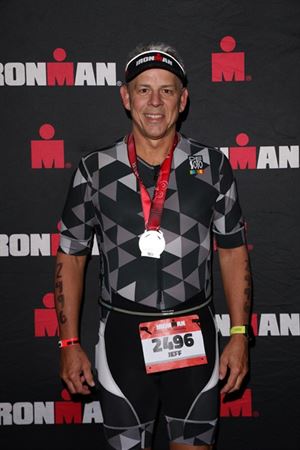 Expert


2852









Pfafftown, NC

Subject:
Tell me again why I shouldn't wear core shorts all the time
I had shoulder surgery on 12/14/16 - stemming from a bike wreck last summer. I didn't swim from early Nov. until 3/22/17. I swam 50 yds on 3/22 and a mile a couple weeks later. I started building yardage and additional sessions, immediately. I went from 1650 X 2 days/wk.....to 3 days a week.....then 1800 X 3 days/wk....to 2000......to 2200. I swim with fins on some to keep the pressure off my shoulder (though the irritation comes in the recovery and not the pull). I also use my core shorts at least one day/wk for the entire swim, just to be able to get in all the yardage without undue stress.

I got to thinking......I'm going to do 2 races for sure this year that I will wear a wetsuit in. Specificity.....right? If it allowed me to swim 3000 yds/session....or even 3500....why shouldn't I wear them all the time?

I am not a swimmer. My HIM swims have been 40 min., 36 min's and 29 minutes (with the last one being downstream in a river). I do this for fun. I am at a point where I need to start doing some longer sessions to build for an IM swim in the fall. After Louisville, I plan to do a couple HIM's/yr.....and that's it (looking forward). I'm 52.

The question is......if you race in a wetsuit 100% of the time, why shouldn't you practice that way?



2017-05-11 7:17 AM

in reply to:
kalish

2017-05-11 7:29 AM

in reply to:
JoelO

2017-05-11 8:38 AM

in reply to:
0

2017-05-11 8:50 AM

in reply to:
dandr614