1



Subject:
Old and new
Hi guys, I have been thinking about doing this for a long time and finally decided I need to do something about this. I what to complete a triathlon and not show myself up. Long term I want ironman, although I am 46 over weight and not sure if I can swim more than a length. I do however run 3 times a week , early morning around 10 k . I am looking a increasing my exercise plan to around 10 hours per week mixed exercises. Any ideas for a total newbie?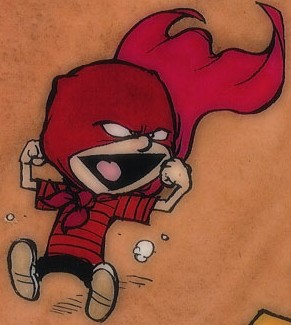 Pro


6579








Melbourne FL

Gold member

Subject:
RE: Old and new
Hi Toppage,
Check out the free training plans that are available here on BT. You can sort base don time and always modified any plan to fit your needs, no one plan is perfect for anyone. I've always made modifications to them to suit me. If you are determined to follow a plan and good with PC/excel, you can import to your log, export it, modify in excel, and import it back into the log. I always do this and or make my own (been doing this for a long time now) and use the BT android app to check what I'm suppose to be doing every week.
One thing that really helped me as I have gotten older (now 52) was to track my calorie intake using an app. It takes some dedication to do so but results can be seen with the first month as with anything.
On swimming, I vividly recall my beginning with the swim, was not easy. But over time I got better and to a point of satisfaction where I could race a 600yd sprint in ~1:40 per 100. That was fine for me, I preferred the pain of training on the bike (trainer) and running. Get a coach that helps adult swimmers if possible at a local pool to help, fastest approach. I was mostly self taught along the way but would have been better if I had help in the beginning. Also take a view of this BT swim video, ~31:40 on balance is the part that really helped me out.
If you have a long term plan for a IM (awesome by the way!) say 3-5 years out, investigate coaching (BT does have an Online coaching section, I've never used it though to comment about it), someone that will help you achieve your goals.
Feel free to check out my training log page, I have a bunch of links to articles that I found helpful along the way.

701





Subject:
RE: Old and new
46 here. Started about 5 years ago losing weight. Started tri about 4 years ago.

One step at a time. Literally. Stay focussed on the short term. Good part is..you can run. Swimming, to me, is the easiest way to start feeling success. Read some articles/posts...watch some videos...hit the pool 2-3 times a week and you'll see very fast relative gains. Very satisfying.

Veteran


212




Algonac, Michigan

Subject:
RE: Old and new
62 here. 35 some years of serious training. Total body resistance, running, cycling,swimming, life's manual labor. 5 marathons - Detroit, Chicago, Columbus Ohio, Boston, Elerbee Springs NC. Triathlons - 5 Olympic distsnce, 3 sprints, 3 half IM's, 1 full IM. Training just to train for the love of the exercise and fitness levels over the years.

I've fallen off lately since New Orleans 70.3 in 2014 and 2013 and IMFL 2011. I need motivation to get back at it.