165





Subject:
TriDot Users/Reviews?
Good afternoon all and happy holidays!

A TriDot ad came across my FB timeline, with an offer to sign up and get a couple free months of service. I was suckered in, and was "selected" as eligible to receive the two free months, as I'm sure anyone who signed up was. Anyway, last year I used TP with my local coach, but won't have the funds for that again this year, so I was wondering if anyone had any experience or knew anything about this program?

Thanks as always for your feedback.

Alex

1079






McAlester, Oklahoma

Subject:
RE: TriDot Users/Reviews?
Alex
I did the TriDot Program last year. They claim that the PreSeason Program is set up to gather data to improve their software, but I felt like it was really just a marketing program to recruit new customers.
The program had good work outs, but there was no pre-program evaluation or post program evaluation. They boasted that people were taking something like 38 minutes off their 70.3 time by participating in the 2 month program over those not in the program and that those that decided to hire them after the two months program were taking something like twice that off their time. I talked to Jeff at Tridot last year after the pre-season Project and asked how they determined how much the people in the program improved versus those that don't follow there program. He told me that they get a data dump off all the Ironman series races and there data analyzers sort everyone that matches the name of someone they coach into one category, everyone that was in their preseason category into another column, and everyone left in the last column. Best I could tell the average the times for each group and those if there is a 38 minute difference between group 3 and group 2 they claim that the improvement from everyone in group 2 is 38 minutes. So...I was NOT impressed with the way they set up their evaluations. I didn't sound like they were controlling anything so there data from the preseason program would be pretty useless which means they aren't running the program for the data and must be doing it to grow their client base. Not everyone gets into the program. For last year I think you have to list a Ironman series race on your application to be accepted and to not have used TriDot in the past 12 months and not been part of the previouse years's program. I am sure that very few people get turned down from the program.
The program itself is fine. Before the program my focus was on increasing volume. I did that by doing a lot of slow miles. I knew from previous experience with marathons that those 18+ mile long runs would do a lot more to get me across the finish line than three mile of wind-sprints at the track would. It didn't matter if I could run a sub 5 minute mile if I was going to be walking after mile 15 of the marathon. The Tridot Pre-season program was something completely different for me. They focused on Speed during the Pre-season so I had very drastic change to my training with taught me a lot. Some of the things I learned I will use for years to come. The ideas behind Tridots approach is that speed is something that takes a long time to develop and you can hold it for a very long time after you stop training. Endurance is something that you can build fairly quickly. There are dozens of couch to marathon type plans popping up that can get some who can barely run a mile to the point that they can do a full Marathon in 6 months time. They can't do that marathon fast because that would take them years and years of training. On the other hand if you take someone that has been training for years and years who can run a fast marathon and have them stop training after 6 months on the couch they will probably be able to barley be able to run a mile but put them on the 6 month plans and as they gain back their endurance their speed will still be there and they will be able to run a fast marathon again. So...the Tridot program works on speed in the preseason and then if you pay to continue to get work outs from them I assume the volume will in crease in the months leading up to your races.
My focus was on 70.3 races and they had me scheduled for 7-8 hours of training every weeks. There was lots of time trials. They did a swim, bike, and run time trial every 3 weeks. Sometimes their software would schedule me with a 10K run time trial in the morning followed by a 15 mile bike time trial that afternoon. On my one allowed coach call I did asked if they really recommended doing back to back time trials and the coach just went off on his rhetoric about how great their software was at scheduling what you needed when you need it and that it would automatically make adjustments when needed. I got the idea that the coach did NOT feel that back to back Time Trials was recommended but wasn't allowed to state that their software had flaws so he didn't give me a straight answer. I felt that instead of getting a coach call that I just got an infomercial call on why I should paid them to keep sending me computer generated plans.
Enjoy the two free months. You will learn a lot. It will be a different experience than Training Peaks with a coach that writes individual plans. What you learn from Tridot will not be what you learn from a local coach. There is not substitute for a good coach but if you struggle coming up with your own work outs and doing your own coaching Tridot fills that gap.

165





Subject:
RE: TriDot Users/Reviews?
I really appreciate the feedback Curtis. I had a coach last year and found the main value for me was structured training. I really just need the workouts and goal times set for me. Looking at another 70.3 this year so that's what I'd be using this for.

Thank you for the extensive review, I find it very valuable. Will most likely give it a shot!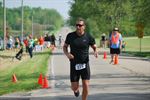 102



Subject:
RE: TriDot Users/Reviews?
I jut enrolled, will see how it goes, the intial workouts they sent me are way below my current capacity so, I'm hoping they will quickly adjust.

1



Subject:
RE: TriDot Users/Reviews?
I tried Tridot for roughly a year. I liked it in the beginning because it was something different then TP, but I soon realized that it was simply computer generated algorithm workouts that were not tailored to my standard nor to my needs. I had to constantly email the coach to tweak the workouts. Went back to TP with a coach and couldn't be happier, because he/she can and will constantly adjust the training to adapt the way I feel. So find a good coach and stick to an online training log that your coach puts together.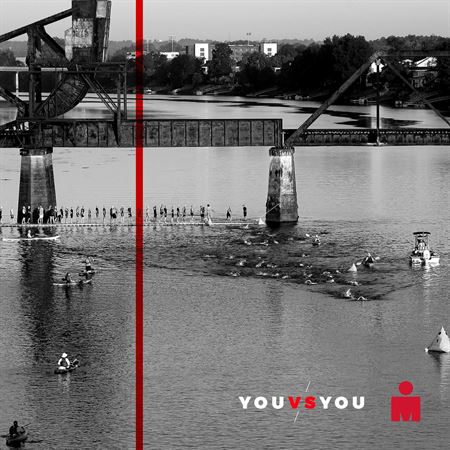 622




Subject:
RE: TriDot Users/Reviews?
I just applied to TriDot a couple days ago. I'm going to give it a shot for the two months and see how it goes.

Extreme Veteran


693







Olathe

Subject:
RE: TriDot Users/Reviews?
Or work with a coach in TP that will work to your price point and what you need.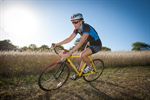 243





Lincoln, Nebraska

Subject:
RE: TriDot Users/Reviews?
Did you try out the TriDot program yet? What are your thoughts? I'm looking at giving it a go.
It really is geared for just triathletes. It would let you do a duathlon plan, or even skip the swim training of the triathlon. I was hoping to test it out for Adventure racings - substituting rowing for the swim, but it isn't letting me skip the swim. I'm going to see if I can fudge the swim numbers and get past it.
It's free to try out, so I figure, why not try it. I'm always wanting to try new things.
Crissy

1



Subject:
RE: TriDot Users/Reviews?
I decided to participate in my very first triathlon in May of 2019 having only completed only 1 full marathon and 2 half marathons. I had no idea what I was doing and was terrified of swimming in open water. Fortunately a friend recommended TriDot which I immediately signed up for in March. The swim drills and workouts helped me feel comfortable swimming and overcome my fears and the bike and run workouts got me much faster than I could have done on my own. I am so sold on the product and process that I have been recommending it to my friends and family and want to start working with more new triathletes so they can experience this amazing sport. If you are using TriDot or are considering it please let me know if you have any questions. I would be happy to help you.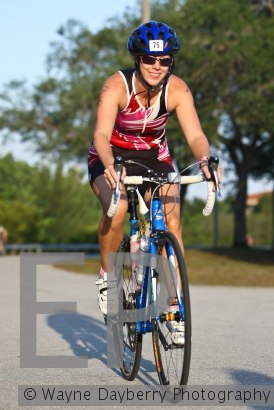 Member


1083






Subject:
RE: TriDot Users/Reviews?
This is great feedback.