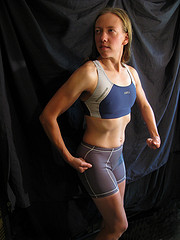 Master


2083






Columbus, Ohio

Gold member

Subject:
Race Safety - Do you agree these are important?
A new report came out from Triathlon Business International outlining how perceived safety impacts race registration for sprint triathlons. These concerns might be skewed more toward first-time triathletes, given the sprint distance is the most common race for beginners.

I'm curious if our user community here agrees or disagrees. It's helpful to race directors and the triathlon community to understand racer preferences.

With 1,196 responses, here is some of the data specific to Sprint Races, from Triathlon Business International:

The average number of sprint distance races participated in last year was 2.1.

The most influencing participation factor was safety.
In order of importance, influential subfactors within safety were:
(1) roads closed to traffic;
(2) marshals on the race course; and
(3) pool swim vs. ocean or lake swim.

Safety subfactors that seemed to have less importance than expected were
(1) attentiveness of volunteers;
(2) reputation of the race director;
(3) less than 200 participants;
(4) nutrition of the course; and
(5) women-only races.

Specific sprint race scenery and setting of the race did not appear to be an important factor for registration.
The ability to race with friends and/or participate with fellow tri club members was important.
Inclusiveness within triathlon and the race itself was also perceived as important when selecting a sprint race.

Master


8092








Eugene, Oregon

Subject:
RE: Race Safety - Do you agree these are important?
Definitely roads closed to non-emergency traffic would be my #1 consideration. It's very surprising how often that doesn't happen, and I have raced in quite a few countries. I have done events where it is not controlled at all, except perhaps at a few major intersections, and we were expected to ride on the shoulder and pass by going into a narrow washboard strip separating us from traffic. Even in some half and full IM brand races, including World Championship events (one in the US), roads have been open to traffic with large numbers of competitors still on the bike course, and at times our safe forward progress was impeded. (Not just talking about local residents or emergency vehicles, either.) I realize this is a big imposition on communities for iron distance races, but it shouldn't be a ridiculous burden for a sprint race.

Another issue is pedestrian traffic on the course. In most of the sprint races I have done (most in Singapore) at least one pedestrian has wandered into the bike course and been injured, in some cases seriously, by a cyclist who could not react in time. (In some cases the cyclist also crashed and was injured in the collision.) At the speeds many of the top racers are going, it just isn't safe to have the course open to pedestrians or casual cyclists. When there aren't enough marshals or signage, you get situations like this. In those particular races, the pedestrian incidents happened on the portion of the course that was a multi-use park path, not a road. While that removed the danger of vehicle/bike collisions, the path sections were narrower with sharper turns and less visibility, and harder to close off (I don't believe any effort was made to do it anyway) to non-racers.

Champion


7473










Placitas, New Mexico

Subject:
RE: Race Safety - Do you agree these are important?
"Safety" is a rather nebulous term and, having been involved in this topic professionally as well as triathlon, multi-faceted. Most commonly, people confuse a "safe outcome" with "safe" or "safe behavior."
Roads closed to traffic are easily identified with "safe," but most of us train on open roads (and yes, there are numerous reports of bike accidents). They do reduce the cognitive load of participants and this is appealing to novice participants.
I can't say I've ever done a sprint or even OLY with course marshals. Many rules are in place for "safety" and enforcing the rules is good, but I don't think most novices think of this when signing up for a race.
Qualified swim support is certainly easier in a pool and the open water aspects frighten many potential participants away from signing up at all. I've admonished many subscribers here on BT that YOU are individually responsible for your safety in the water and you have an obligation to not get in the water if you're not confident you'll be able to get yourself out of the water. I'm a former lifeguard and I don't bet MY life on that swim support person seeing me, recognizing my distress, and "rescuing" me. (It's also a bad idea to plan to swim from kayak to kayak as that swim support person may have to respond to another participant.)
For race directors: Consider how you set up transition, specifically the mount/dismount areas where much bike carnage occurs. Consider pre-race briefings and how to utilize volunteers to get novice participants through transition safely.
I come from the wrong background to understand how "women only" is tied to "safety..."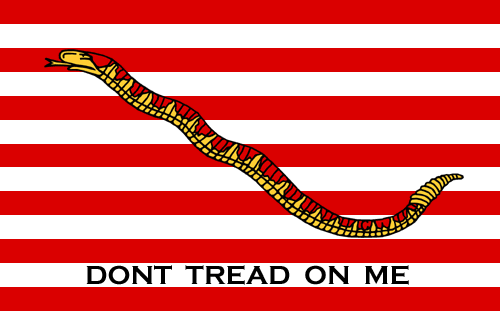 Regular


134




Subject:
RE: Race Safety - Do you agree these are important?
Having roads closed to traffic just tells me I can hammer harder on the bike. Talking with some of the first-timmers in the office, they prefer the road closed, so I say it makes sense.

1



Subject:
RE: Race Safety - Do you agree these are important?
Edited by DrewnianaKolejka 2019-05-08 2:56 AM


Master


2429








Falls Church, Virginia

Subject:
RE: Race Safety - Do you agree these are important?
I love getting to race when roads are closed to traffic! It certainly makes for an easier race, mentally, since I don't have to put that extra brain power into watching for cars, etc.

I don't think marshals on a sprint course is very common, and I can't say that's something that would be of interest to me. Sprint distance in particular tends to have a lot of newbies riding on the left or drafting and whatnot. Just be a friend and announce yourself WELL in advance, and pack your patience for those types of venues is my personal guideline.

I hate pool swims. If you're afraid of open water, practice with some friends in a non race environment until you feel ready. Don't race in open water if you aren't confident.

As far as how women only races impact safety, I can say that I've had some issues being on course with men. Things like being caught by the wave behind me, dudes that don't want to be passed by a woman so they go all aggro on the bike, etc. While those issues would go away in a women's only event, it would also be a completely different environment. I'm on a co-ed team, so what would all my buddies sign up for?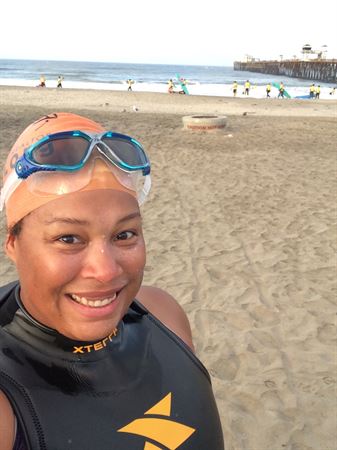 Member


153





Fairfax, VA

Subject:
RE: Race Safety - Do you agree these are important?
I agree with roads closed to traffic. The other other issues, I feel that knowledge of the race is the safety issue, not necessarily the existence of...
If I know that a race is an ocean swim, then I will make the effort to train in an ocean until I'm comfortable. If I know that I don't like the nutrition provided (or that there isn't any), then I will carry my own. If I know that it's a smaller race or that there won't be marshals on the course, then I'd probably make a better effort to know the route beforehand. Having as much information as possible published ahead of time would the important safety factor for me.
I don't really understand the women-only races as a safety concern. Maybe if the swim waves are set up so men go last it would be a concern?

Master


8092








Eugene, Oregon

Subject:
RE: Race Safety - Do you agree these are important?
Honestly at least in the past I would prefer that women start first, or that everyone be sorted by swim speed rather than gender or age. As (normally) a strong swimmer who's a 40+ woman (we usually start last in pretty much all races except those with self-seeded wave starts), it's really frustrating to waste a lot of time going through/around a bunch of men who are BOP swimmers and often a lot bigger/heavier than me. It's a disadvantage for me just because of my gender and age. I don't feel like a woman-only race would be much "safer"--women can be very aggressive too, and the only injuries and mishaps I've had on the swim (scratches on body and wetsuit, goggles ripped off) have been in all-woman waves!


1212





McAlester, Oklahoma

Subject:
RE: Race Safety - Do you agree these are important?
I have been doing Triathlons for 4 years. Yesterday was the first Sprint that I have done in that time. It was a lake swim and a USAT sanctioned race. Both were huge pluses for me. I don't like pool swims and I want to get credit for my race and don't feel I get that credit if it doesn't count towards my three required races to get a ranking. I do feel the USAT sanctioned races will be safer. It conveys that the race is following the USAT rules and will enforce them. It also implies that the race organization are going to be familiar with the rules. Smaller races can have a tendency to change any rules they don't agree with or to just not enforce rules. That opens the door for participants to also disregard or modify any rules they don't agree which can make things unsafe for others around them. Races that control the bike course make it better for racing and safety. That can be done with cones, volunteers on the course, law enforcement directing traffic, etc. I don't feel it it necessary to close all the road to cars but Cars should not be jockeying with racers on their bike for space on the road. The cars should have their space the racers should have their space.

360







Ottawa, Ontario

Subject:
RE: Race Safety - Do you agree these are important?
I'll just add my own perspective that for me personally I'm on the opposite end of the spectrum for closed roads. It's basically a deal-breaker for me - I don't sign up for races that have roads closed to traffic. I only race short course races within about a 2 hour drive, but there are lots of options over the season that have closed roads or open roads.
For the first few years I raced it wasn't a consideration but eventually every time I did a race with closed roads I'd finish saying "never again!". I just find them to be unsafe and aggravating. If everyone behaved themselves it would be great, but I find that with closed roads people ride all over the road, hugging the centre line, riding three abreast, and generally behaving unpredictably because there's a sense of invulnerability due to the lack of cars. On the other hand, on open roads, everybody stays to the right, they execute passes quickly, and hold their line.
Edited by SenatorClayDavis 2019-05-22 8:22 PM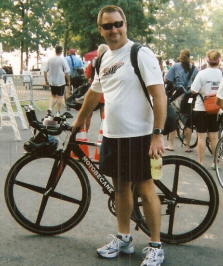 Master


2444








Gilmer Texas

Gold member

Subject:
RE: Race Safety - Do you agree these are important?
I think it is skewed toward new Triathletes what was it average responder had 2 races. I am scared of traffic so while I never looked for a closed course race I can see how other may. My biggest thing was is the race close to where I live, and does it look like an interesting event.