74




Subject:
RE: Rob Schwartz Group - OPEN
Originally posted by Turner100

So, today I skipped my workout and gave blood - they're running low, and I wanted to help. Just really wanted to do something.

Good Training Everyone, and stay Healthy!

Turner100/Rob

That's awesome, Rob! I wish I could give blood - it takes me way too long. A combo of low blood pressure and thick blood and after 3 tries and having the phlebotomists telling me to go home, I've just given up.

74




Subject:
RE: Rob Schwartz Group - OPEN
So, I'm assuming my April 4 race in Oceanside is going to be cancelled. Ironman cancelled the races this weekend and sent a letter out about what will happen if the race is cancelled. Only a matter of time. I totally get it and am a bit bummed. What do I do next?

I only had this week and next as hard weeks before tapering for 10 days. At this point, I'm going to throw the workout plan out the window and just exercise regularly, but unstructured for a few weeks after which, I'll re-assess.

Alternatively, I could do a self-supported version of the race around my home. This is intriguing and certainly a possibility. I'm fortunate to be in a location where I could pull it off and the logistics wouldn't be too challenging.

I'll keep you updated and invite your thoughts.

2020-03-13 4:37 PM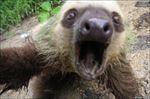 136




Kalispell, Montana

Subject:
RE: Rob Schwartz Group - OPEN
Rob, that stinks. Did they give you an option to choose a different race for this fall? That may be a plan B. I hope you get put that training to work. Even without racing you have put in some incredible accomplishments to get to this point.
I got an e-mail from them too. No changes yet for Coeur d'Alene, but I have been put on notice that it is on the bubble. I don't know what I will do. I was going to take the summer off and catch up on some camping and other hobbies. Already have some of those plans firmed up. If my race gets canceled I will probably call it a year and try again next year. Perhaps I won't have to run that Spartan race I signed up for in May? I would be OK with that


2020-03-13 5:16 PM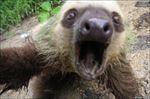 136




Kalispell, Montana

Subject:
RE: Rob Schwartz Group - OPEN
I have been using a plan. Just a very generic one I found online. Here is a link -
https://triathlete.com/wp-content/uploads/2017/05/Super-Simple-Ironm...
I have made some substitutions however. I am currently using Zwift for the bike and basically just use three different work outs for each of the 3 weekly bikes, respectively. I use the FTB Builder workout for my intensity rides, I use the Strength Workout for my easy rides, and I use the Endurance Workout for my endurance rides. These are all in the Tri 2020 menu. I plan to start focusing on the distance requirements of the plan when I can ride outside.
I am way behind on my swimming. Per my plan I should be doing 1500 yd workouts and I am currently up to 1100 yds. I was a pretty solid 1000 yd swimmer going into the plan, but I lost that fitness so fast when the pool was closed.
I am happy with my progression on the run, but am starting to get a little behind on that as well. We should have one last cold snap this weekend and then I hope to be able to get outside and hopefully get a little extra motivation. Where I live running outside is awesome.
New user


105



Wauwatosa, WI

Subject:
RE: Rob Schwartz Group - OPEN
Hey Guys, this has been a strange week! Rockhead, August is a long way away - hopefully it's still a go. Rob, I'm sorry to hear about Oceanside - but doing one on your own is good training. You mentioned you thinking of a Full- maybe this is the year to look at IM Wisconsin in September ??????

This was a slower week for me, just 3 workouts - 1 Hour Bike, 10 mile Run and Marathon Row (42,195 meters, 3 1/2 hours).

My company has us working from home for the next 2 weeks, which gives me an extra hour per day with no commute. So, that gives me extra time to train!

Stay healthy Everyone,

Turner100/Rob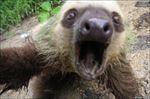 136




Kalispell, Montana

Subject:
RE: Rob Schwartz Group - OPEN
Hey everyone. Looks like the virus has finally hit Montana and is starting to affect events within the state. My gym closed, so swimming is out the window for me, that and I was behind schedule with the previous closure. In light of these new circumstances, I am going to revise my training to normal bike routine (X3) and a long run once a week. I think this will keep my fitness in check until we get some clarity on this summer.
New user


105



Wauwatosa, WI

Subject:
RE: Rob Schwartz Group - OPEN
I'm still training, 3 long runs & 3 rowing sessions/week but my motivation is down. Just trying to stat healthy and racing is an after thought now.

Stay Healthy Everyone!

Turner100/Rob

20



Subject:
RE: Rob Schwartz Group - OPEN
Finally got to adding in some of the TRI elements. Saturday I did 10mi on the bike and thought I better start working on my land legs. I was able to run the full 3.1mi. Today (Sunday 3-29) I was going to try for a full Sprint home TRI using a 2500m row (
https://www.strava.com/activities/3231696352
) instead of the swim, 15.5mi bike (
https://www.strava.com/activities/3231900297
) but family called me up for breakfast before I could get going on the treadmill.