2007-05-09 5:52 AM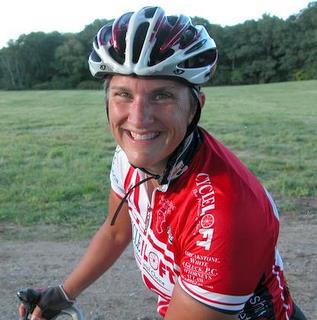 Champion


19812











MA

Subject:
Mooseman Triathlon Festival - International Distance
Mooseman is getting closer. It would be great to set up some plans of BT gatherings.
Any ideas of dinner for Friday or Saturday?
I'd prefer not to do the pasta dinner as I don't eat pasta and I know a few other BTers doing the race don't as well.. I spoke to Mike (marmadaddy) while at St. A's about what BT things are going on and things were still not settled. I'll ask again.
What worked good at St. A's gathering was meeting at a restaurant that has flexibility so folks can come and go as needed and order on their own. I have a couple places in mind and would like to hear from others for suggestions.
Saturday there is a party in the afternoon at the Irish pub at the corner of 3A and I think West Shore which would be a super place to meet up.
Many of us doing the Int'l distance are staying until Sunday to cheer on the folks for the HIM and some will be volunteering. I'm not sure when most of the HIM folks are coming.
I rode the course yesterday and actually went in the water..it was maybe 45 I'm not really sure.
It would be nice to know when you are playing on coming and what you are up to doing.
Edited by KathyG 2007-05-09 5:53 AM

2007-05-09 5:58 AM

D.K.

2007-05-10 8:17 AM

2007-05-10 7:00 PM

2007-05-29 10:02 PM