Buttercup


14322









Subject:
LBS recommendations - Tampa Bay Area
I am helping a friend of mine shop for a road bike. Steering him towards Litespeed on the recommendation of 2 excellent cyclist.
Here's the thing - favorite LBS Carrolwood Bicycle Emporium is not a licensed dealer. Here is the list of nearby dealers:
Flatland Cyclery (sounds like TnC area) - I've never heard of them. Anyone have any experience with them?
Florida Bicycle Sports - hate these guys so I won't recommend them. But I might be convinced to tell him to give them a shot.
San Antonio Cyclery - I know they've been around for a long time but don't know if he wants to go that far for purchase, fitting, maintenance, etc
University Bicyle Center - no experience with these guys
Bicycle Outfitters - in Seminole. Bit of a hike
I want him to have a good LBS experience.
Edited by Renee 2007-07-03 1:53 PM

Tri3

2007-07-04 11:48 AM


Extreme Veteran


475









Tampa, FL

Subject:
RE: LBS recommendations - Tampa Bay Area
University Bikes is a licensed Litespeed dealer. They normally only have about 1 or 2 Litespeeds on the showroom floor though, so you would probably be looking at a special order purchase. It's a great shop, and they are really nice guys there. A little expensive. The owners also work at the shop. You should talk to either Manny or Carlos and they will take good care of you. Andres is the guy for fittings. Let me know if you have any other specific questions about them.

Veteran


196






Parrish, Florida

Subject:
RE: LBS recommendations - Tampa Bay Area
I've been very impressed with San Antonio Cyclery (which is the closest reputable bike shop to where I live). I'm a newbie and they've been very helpful and extremely friendly (to me and my kids) when I've gone in. I'm looking to getting a Tri bike next year and this will most likely be where I purchase.

Good luck in the hunt.


Lucy

2007-07-08 9:25 PM

Wife, Mother, Friend.


2457









South

Subject:
RE: LBS recommendations - Tampa Bay Area
FBS has changed since you've been there last. Brian no longer works there, and Hank from Chainwheel drive that we all love so much now works there. They have also moved (can't remember if you went to the new or old place).
Chainwheel was great though, bought my 'roo from there and got fitted by Hank.
UBC is okay but for some reason I wasn't too impressed. Haven't been to the others you mentioned.
New user


1



Tarpon Springs, Florida

Subject:
RE: LBS recommendations - Tampa Bay Area
I bought my Orbea from Mike (the owner) of Flatland Bikes in Tampa. He spent alot of time fitting me to my new bike and has been very helpful with adjustments, and speedy on the spot maintenance. He has some gorgeous bikes in there in a full range of prices and styles.
I buy many of my accessories and clothes from Chainwheel, since that is near my home. I biked shopped there as well and had an excellent experience, though I just couldn't find the perfect bike for me there, someone else may find their match there, very wide selection of bikes at both stores, Clearwater and Palm Harbor.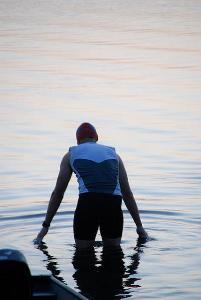 Elite


4235







Spring, TX

Subject:
RE: LBS recommendations - Tampa Bay Area
Not sure what you hate about FBS, but I had a good experience with them. They've done a great job of getting me what I wanted and I never had a problem getting in for the free maintenance or adjustments.