New user


19



Subject:
lite- weight or aero?
I'm looking into purchasing a new bike. I live in the foothills af the Appalachians (SC) and most of my racing will be done in this area. Not as flat or windy as Florida. I know time can be theroetically shaved off by using an aero bike but that hill climbing suffers. Most of the races in the area are rolling at least. I only weigh a buck-forty so the lighter the better. One local athlete does not bother with aero bars due to the number of turns and hills. By the way- the price range will likely be $1500-2000. So.....should I look for a lite bike or try an aero frame?

Gare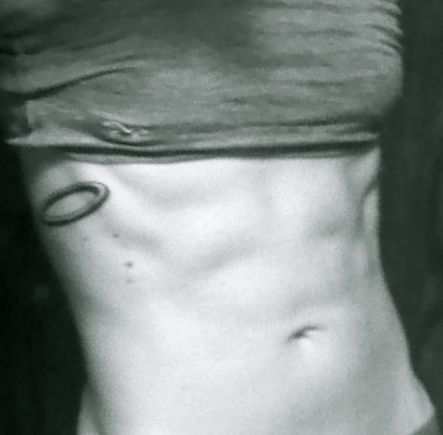 Champion


5850









Michigan

Subject:
RE: lite- weight or aero?
test ride.  somebody once told me that you will do much better on a comfortable non-aero bike than an aero bike that is not comfortable.  you probably won't produce as much power on a bike that isn't comfy.  Makes sense, I think.
Trix

max

2004-10-25 8:20 AM
Champion


8903










Subject:
RE: lite- weight or aero?
It's a good suggestion regarding the "try it" philosophy.  See if you can take a test ride on a bike with tri-specific geometry.  It's not only the aero bars, but the steeper seat tube angle and positioning that makes the difference.  It might be something that's not comfortable to you.  Saying that, I'll also add that you don't have to compromise on the weight vs. aero issue.  I'm riding a Cannondale Ironman 2000, and while it retails for a bit above your price range ($2,500), it's both aero and light weight.  We have plenty of hills here in New England, and this bike has increased my average speeds during training and racing by at least 1 mph.  That's no mean feat at MY age (56) and I feel I'm as fast or faster now than I was 20 years ago.  After a full season of riding a tri-specific bike, I won't go back to standard frame geometry.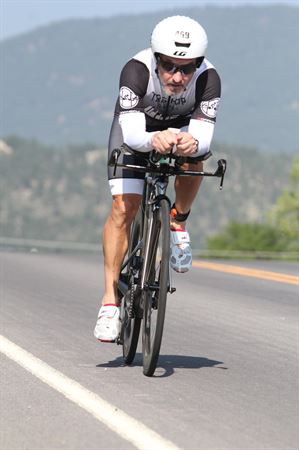 Master


2381









Frisco, Texas

Subject:
RE: lite- weight or aero?
Gare,
See the link below.  I read through this a while back, and if I remember correctly, these studies show that improved aerodynamics make more of a difference on speed and efficiency than wieght reduction.
I can't remember for sure, so you might want to read through this stuff.
http://www.analyticcycling.com/QCHome_Page.html
TJ
New user


19



Subject:
RE: lite- weight or aero?
Thanks for the web site. Excellent source of data even though I couldn't possibly understand it all. I plugged in some numbers and aero always beats weight unless the weight difference is huge.

Gare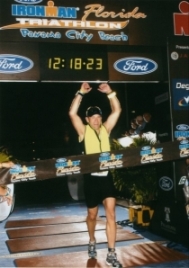 Master


2447








Marietta, Ga

Subject:
RE: lite- weight or aero?
Also, I'm not so sure that Tri-frame and low weight are mutually exclusive to one another.  I own a dedicated tri bike and it is very light, somewhere in the 18lb range.  What you may be talking about is riding position, which is the chief difference between a roadie and tri bike.
First, the aero position does cut down 30% of the wind resistance compared to sitting up in the saddle.  I'm not sure what additional efficiencies are gained in an aero position vs. in the drops of a roadie.  Secondly, if your pedal stroke is correct, you'll use less of your hamstrings on a tri bike than you will on a road bike due to the geometry.  There is an efficiency gained for the hamstrings due to the forward position that a tri bike gives you.  The notion being you'll be fresher for the run.
The second point is one that's up for debate, I'm sure others will have varying opinions on the matter.


Champion


4902









Ottawa, Ontario

Subject:
RE: lite- weight or aero?
Pro racers like the guys in the Tour de France require bikes that are very light to climb; the bikes need not be aero as they are ridden in a peloton (pack) for the greater portion of each leg.    Tri cyclists rely on the aerodynamic properties of their bikes to gain a bit more speed because there is (supposedly) no drafting allowed during the bike leg.  You want to purchase a bike in order to triathlons and the choice would seem to dictate that you opt for a tri bike.  However, you will be racing and training mostly in a very hilly area.  You will have to decide which is more important to you.  In my humble opinion, a good "climbing" bike, ie alumiinum/carbon road bike, would be your best option.