2007-11-25 11:58 PM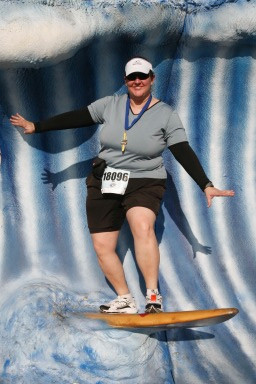 Master


1281








Long Beach, CA

Subject:
Worst Race Stories
OK folks, today was my fourth triathlon and by far my worst. Here's a short recap of issues (long version is in my race report, if you dare):
Swim
too cold
goggles came off three times
couldn't catch breath
worst time
Bike
forgot gloves
had to walk three hills
chain came off rear derailleur
second worst time
Run
bad asthma
sucking on dirt from mountain bikers
pain in hips
severe pain from plantar fasciatis
sick stomach
almost DFL
worse time by a long shot
So, make me feel better please. Tell me your worst race story!


2007-11-26 1:15 PM

2007-11-26 11:35 PM