nuorder's Profile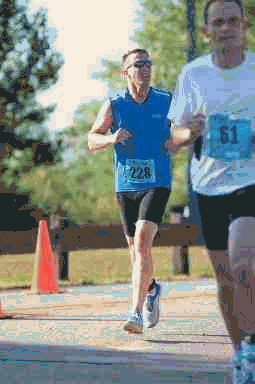 Location

Geneva, Illinois,

Last login

2008-09-20 11:36 PM

Triathlons CompletedOlympic(1), Sprint(2)

About MeI have recently become addicted to running. I have been signing up for almost every 5K I can possible do...within reason, ha!

I absolutely love the following bands; New Order, Keane, Zero 7, Air, The Sundays, The Smiths, Morrissey, etc...

My favorite movies are; Groundhog Day, Lost in Translation, Ferris Bueller's Day Off, Lord of the Ring Trilogy, Star Wars (Original 3), Regarding Henry, Stand and Deliver, etc...

I enjoy hiking and backpacking when I have the time. I have only gone a few times, but I remember and loved every single minute...even when climbing never-ending hills! The exhilaration of making it to your destination is unforgettable.

Favorite shows are Seinfeld, Curb your Enthusiasm, Lost (Amazing show), Home Movies, Aqua Teen Hunger Force, Family Guy, Reno 911, or anything else on Comedy Central except "Blue Collar Comedy" YUCK!




Profile Album

Profile Video