leglube's Profile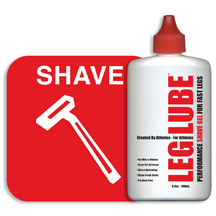 Name

Last login

2013-05-16 3:06 PM

Triathlons Completed

About MeLEG LUBE® Founder and President, Austin Baskett, is probably a lot like many of you – a competitor but not a professional.

In 1989 his passion for cycling was brought to a new level after he and a friend biked 5,000 miles down the West coast and across the entire United States.

Since then, he has been an avid cyclist, marathoner and triathlete participating and competing in a multitude of events. It was during this time when he started to notice that there weren't any products specifically aimed at taking care of an athlete's legs.

Profile Album

Profile Video