k9car363's Profile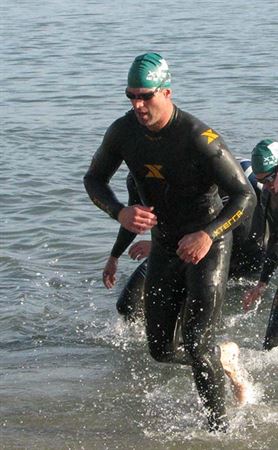 Gold member

Last login

2022-01-13 5:33 AM

Triathlons Completed

About MeAfter a 12-year competitive swimming career I began coaching in 1982. That same year, the world was introduced to triathlon when Julie Moss made her epic crawl across the finish line in Kona. As the popularity of triathlon rapidly grew, so too did the number of athlete's struggling with the swim - creating an opportunity to help those athlete's with their generally poor swimming. That really was where I realized I have a passion for coaching.

Back in those earliest days of triathlon there were no coaches, no nutrition plans, no specific triathlon gear – indeed a Schwinn Continental 10-speed was a high-end triathlon bike and a Speedo was a one-piece tri-suit. I learned about endurance sport, competition and coaching by doing - while the book was being written; not later out of a book. I then cemented that knowledge with a formal education. For nearly 40-years now I've been coaching pro and age-group triathletes, cyclists, runners, swimmers and other endurance athletes around the world. My philosophy is the same for all – get to know the individual and use the most current scientifically proven training methods available as we strive for excellence.

I received a B.S. from the University of California in Cellular Biology with a minor concentration in Exercise Physiology. To date I've been honored to have guided over 300 athletes to 140.6 and 70.3 finishes; and over 400 athletes to Olympic and Sprint finishes. I am the head coach and founder of BSC Multisport as well as the head coach here at Beginner Triathlete.


Personal Bests


Profile Album

Profile Video
Recent forum postsRecent race reports
There are no recent race reports