Beginner Triathlete Bronze Memberships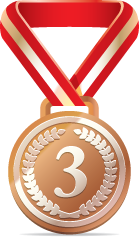 BRONZE member benefits
MAIN features
Planned training log, calendar and graphs
Actual vs planned Performance Analyzer
Send your FREE plans into your training log
More graphs
Greater discounts at retailers
IDEAL for
Those wanting more out of the training log. Also great for the self-coached athlete or for those wanting access to greater discounts.
More training log features
Our 'Actual vs Planned' analyzer will help you stay on track with your training by visually comparing your actual training compared to your training plan
Look at your Actual vs Planned calendar to easily see if you accomplished what your training plan said
Training plans
Send our 20+ free stock plans directly into your training log
Once in your log, you can easily modify as needed
Switch out plan whenever you need to
Discounts
"If you shop online, this will pay for your membership in no-time."
Nytro - 15$ Off

15% off plus free shipping over $100

Trisports - 15% Off

15% off plus free shipping over $95

Infinite Nutrition - 20% Off

20% off for US members only

Valdora Cycles - 15% Off

15% off all bikes

DeSoto Sports - 25% Off

25% off triathlon gear

Endurance Films - 15% off

15% off all DVD's and media
Mobile plan access

Access your training plan wherever you are!
iPhone, Android and our full mobile web version
Choose to receive your workouts by email
Sync your favorite calendar (Ical, Outlook) with your training plan
"As long as you are connected, you can access your plan anywhere"
Ask your questions

Every month we submit your questions to the experts
Bike Questions - Fitwerx.com
Training Questions - D3 Multisport coaches
Swim Questions - TriSwimCoach
Injury Questions - The American Medical society for Sports Medicine (AMSSM.org)
"Don't let your specific question go un-asked. Our experts are here to help"