Beginner Triathlete Gold Memberships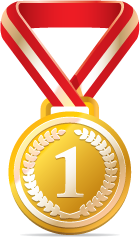 GOLD member benefits
MAIN features
6-28 week custom triathlon race plans
4-28 week custom triathlon maintenance plans
Sprint, Olympic, Half and Full Iron Distance plans
Beginner, Intermediate and Advanced
Create an unlimited number of plans
IDEAL for
This level is for those wanting ultimate control over how their training plan is created for them. Don't be forced into a training plan where workouts are on days that you can't even do them and significant modification is needed. Create your perfect plan the first time.
The ULTIMATE triathlon training package
giving you total flexibility, from the off season to your 'A' races.
How it works in 5 Easy Steps
Mobile plan access

Access your training plan wherever you are!
iPhone, Android and our full mobile web version
Choose to receive your workouts by email
Sync your favorite calendar (Ical, Outlook) with your training plan
"As long as you are connected, you can access your plan anywhere"
Access all of the SILVER features

23 Triathlon plans: Sprint to full Ironman
2 winner maintenance plans to stay tuned-up
3 "Sport Focused" plans to work on your weakness
1 "No Fluff " plan (high performance)
2 duration plans
1 Marathon and 1 Half Marathon plan
Access all of the BRONZE features

Planned training log + calendar
Actual vs Plan Analyzer
More graphs
All retailer Performance Member Discounts
Ask your training and injury
Questions to the coaches
No training log banners