Beginner Triathlete Memberships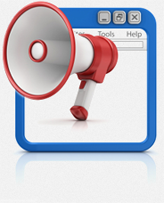 Online coaching benefits
MAIN features
Get questions answered by USAT certified coaches
Training plan recommendations
Weekly training log analysis
Supports the Silver or Gold training plans
Workout questions, injury, taper, and race preparation questions
Learn how to train by HR and RPE
IDEAL for
Ideal for the athlete needing help in selecting the correct plan, the correct number of workouts and any questions along the way.
Weekly Log analysis - How it works
The coaches will review your training log weekly and put up a review in your athlete page
The analysis can only be as detailed as your logged workouts. The more information the better
You can follow-up with any question regarding the weekly log analysis
Log your workouts to enable this feature
Have questions?
With your own personal forum thread, you can ask the coaches, ANY question, ANY time.
Questions are answered within 24 hours
Sample of the questions you can ask:
How to do the workouts
General injury questions
Race preparations
Missed workouts
How to fit in multiple races
General injury questions
Tapering
Race scheduling
Workout nutrition
Clothing and Equipment Selection
Coach Mike Ricci, USAT Level III
Level III USA Triathlon Certified Coach
Wrote training plans for the USA World Championship Teams for the seventh year in a row
Head Coach of the University of CO Triathlon Team
Support coaches
One of our coaches will be dedicated to you. That coach will be the one checking your training logs and answering your questions.