Beginner Triathlete Silver Memberships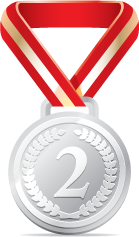 SILVER member benefits
MAIN features
23 Triathlon plans: Sprint to full Ironman
2 winter maintenance plans to stay tuned-up
3 "Sport Focused" plans to work on your weakness
1 "No Fluff" plan (high performance)
2 duathlon plans
IDEAL for
The SILVER membership level is for the athlete that wants access to an entire season of training plans with multiple race distances.
Stock training plans
Stop buying individual plans! Instead purchase a membership that will give you the flexibility for your entire season
The benefits of this membership is access to a library of training plans
All plans come with a race-day plan so you fuel-up appropriately and stay within your target zones
What do the plans include?
Target Heart Rate Zones
Drills to improve form and efficiency
Video drills
Detailed workouts and intervals
Race-day plan
Further modify your plan by drag'n drop workout editing to better fit you schedule
Create and entire race season by stacking multiple plans in your training log
Access all of these plans, anytime!
Mobile plan access

Access your training plan wherever you are!
iPhone, Android and our full mobile web version
Choose to receive your workouts by email
Sync your favorite calendar (Ical, Outlook) with your training plan
"As long as you are connected, you can access your plan anywhere"
Access all of the BRONZE features

Planned training log + calendar
Actual vs Plan Analyzer
More graphs
All retailer Performance Member Discounts
Ask your training and injury questions to the coaches
No training log banners