Master


2426








Central Indiana

Subject:
RE: MY UGLY STROKE NEEDS HELP!!!
beyourself - 2009-03-31 8:15 AM
save yourself time trying to sort out on your own and get a coach. money spend of few pvt lessons will yield better results than all the tips/youtube videos.
cheers
Good advice, but finding/scheduling/paying private coach is tough for many. I haven't found a decent coach, but still feel like I've made progress for a newb with tips/videos & just observing good swimmers. And forums like this can be helpful, too. I try to make the most of my limited pool time. Not doubt I would improve faster with 4 swim sessions/wk and a good coach, but for many of us that just ain't real life.
Bottom line- I'll take whatever help I can get!!

Regular


57




Subject:
RE: MY UGLY STROKE NEEDS HELP!!!
Freestyle Made Easy DVD about 30 dollars and free on Netflix.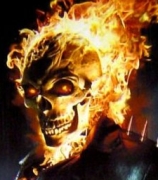 Elite


4048





Gilbert, Az.

Subject:
RE: MY UGLY STROKE NEEDS HELP!!!
lonnyanddeanne - 2009-03-31 3:51 AM wow, thankyou all for the great advice! fingertip/balance/kicking drills, fins, got it, thanks! im headed to the pool now, we'll see how it goes...
Ok, you've gotten some good tips, and some drills. A few things I noticed (You're gonna start wondering how you stay afloat! :D )
1. Look at your left arm from :23 - :35 (Slow motion). Your left arm basically stays straight the entire time, you're missing some valuable catch there.
2. Timing is a little off. You look like you're doing a catchup drill without a kickboard. This is very apparent right around 1:10-1:20, (especially at 1:14), your right hand really pauses while you think about getting good form on your left hand recovery.

3. Your stroke just looks a little too "careful", which can be a side effect of concentrating too much on perfect form.
4. As others have said, your hand goes in almost vertical, it should be nearly flat, and your kick gets wide on occasion.
Don't worry too much about the fingertip drill. I use that only when people I'm coaching are recovering "through" the water rather than over it. As long as your arm recovers above water and enters in front of the shoulders rather than the head, it's all good.
I know you're a new swimmer, and you have good basic elements. You just need more water time to be able to relax and put them together in a relaxed, coordinated fashion.
It's a pain, but if you could get an underwater view as well, that would be very helpful.

Extreme Veteran


542




Pauls Valley, OK

Subject:
RE: MY UGLY STROKE NEEDS HELP!!!
Others have mentioned the 'scissor kicking'. I did this too when I first started with a coach. He told me it was a balance issue caused from trying to turn my head to take a breath too early. When breathing, try to keep your eyes looking at the bottom of the pool while your torso rotates. Once your torso rotates then turn (not lift) your head to breath. Once I learned how to do this, my legs did what they were supposed to do. When I get tired I will start to rush my breathing, and then the 'scissor-kicking' starts.
Total Immersion has a few drills that re-enforce this. I will try to describe the ones I use.
1. Use small flippers and kick on your side with one arm stretched out front. If you are breathing to the left then your right arm will be out front. Keep your ear on your delt. Turn your head to breath, then put your ear back on your delt.
2. Kick with no kick board or fins with your arms straight to your side. Rotate body to breath. Try to keep your face pointing toward bottom of the pool until your body rotated a bit, then turn your head to breath. Rotate back to starting postion by turning your head down first. Repeat.
I hope this helps. They helped me, but I also had a coach making sure I did them correctly.
Edited by ray6foot7 2009-03-31 11:13 AM