Member


28



Subject:
Winter training... what to do?
I am a little confused about how and what to train during the off season. My original goal was to decrease volume in all fields, work on speed, and do more strength/cross training. Is it ok to work on speed while decreasing volume or am I setting myself up for injury by not taking enough time off of specific training? Is it better to focus on one discipline then another during this time of year? I want to start the new tri season ready for improvement, not trying to get back to where I was the previous season. Any advice on winter training would be appreciated.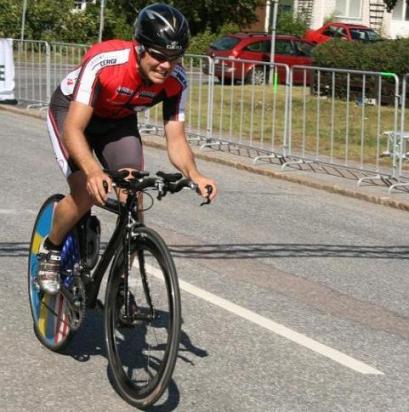 Pro


5890










, New Hampshire

Subject:
RE: Winter training... what to do?
Here's what I do during the winter training (and in Sweden this is a good part of the year unfortunately....). As I'm a duathlete, I'll break it down in general and per sport...

Before I start the winter training, I take 3-4 complete weeks off, not even thinking about running or cycling... this allows me to be motivated when I start up again.

General:
First part of the winter will be lots of core and strength training. The goal is to get stronger in general. If you have any problems you experienced during the season (injuries or just pain in a certain area), add some extra effort to strengthen this area and the surrounding (supporting) muscles. The closer I get to the season, the less time I spend strength training.

Bike:
First part of winter will be longer, steady efforts. Put your trainer in front of the TV and turn on a good movie. You're building base, so it's just mundaine work... As the winter season continues, I start adding some specific work sessions where I work on LT, cadence, sprinting, etc. Carmichael or Spinerval DVD's really does help here. As the seaon progresses, I do more and more specific work, including speed work.

Run:
Very similar to biking... first part is basically just to build endurance. After a while, I start to add intervals to each running session (nothing too heavy, just something like a 5*30 sec. pickups during the run). Half way through the winter, I start to replace the endurance runs with intervals. Towards the end, I do lots of speedwork and farily little long distance...

Also, one thing that I work quite a bit on during the winter is the mental aspects of the racing. By keeping a journal where I record my impressions for each race, what I did well and what I would have changed, I can mentally be better prepared for the coming season. This is great work to get done during the winter and a constant reminder why you are putting all this work.

Extreme Veteran


475









Watertown, MA

Subject:
RE: Winter training... what to do?
Agreed on everything above, great tips. I'd add that if you can identify a limiter--your weakest of the three sports--then you might want to focus your offseason training on that sport. Using myself as an example, running is by far my worst sport so after a few weeks of rest/cross training I started up a program to build a better run base and will eventually work in speed work, tempo runs, etc. My offseason, broken down by sport, is ~55% running, 35% cycling and 10% swimming. Once spring hits I'll continue with that run base--again, using some speed work, hills, etc--and begin to ramp up the volume in the other two sports.

In addition, as mentioned above, it's a good idea to integrate some strength training, mostly core work. I've quickly found that a better emphasis on a strong core goes a LONG way in all three sports to provide better running economy, a stronger bike technique and a smoother stroke in the pool. Two 45 minute sessions focusing on core exercises as well as compound lifts like pullups, dips, pushups, DB lunges, etc, should be the focus.

Good luck!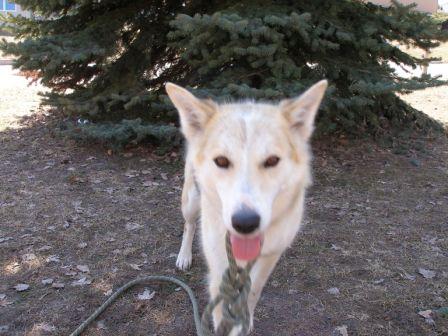 Expert


1087






Portland

Subject:
RE: Winter training... what to do?
I agree with both of the above posts. Think about taking a month off, just enjoy time with family and friends that was neglected while you were training and racing. This does NOT mean just sit on your butt and do NOTHING, keep active (hiking, being outside, playing a sport or two), but keep away from Swim, Bike, Run for awhile. This will help heal any neglected injuries and let you recover mentally.

Build a base some, and then do some speed work. I don't like to think of it as "offseason" I like to think of it as another phase of training. Make sure it stays fun!

Expert


721





Chenequa WI

Subject:
RE: Winter training... what to do?
What to do in winter training is a good question. Many triathletes do the exact same things that they did in the "season" with an emphasis on their weakest discipline.
I think you are right to include some other types of training.
I understand that one of the problems we have as triathletes is that our specific S/B/R training allows the lateral tissues to weaken. Weakening of the lateral tissues can lead to injuries, so I've been told the off-season needs to include exercises to emphasize these other muscles and strengthen us in other planes to help us avoid injuries later on when we are ramping up S/B/R.
Exercises would include strength training, plyometrics, and stretching. These are in addition to swim, bike and run training.
I'm incorporating more of these things this winter and am interested in hearing thoughts from the coaching gurus on how much, if any, of these non S/B/R training activities they would include.