Not tri related at ALL, but it's geographically spot on!!

2010-10-15 1:55 PM


Veteran


125




DC

Subject:
Not tri related at ALL, but it's geographically spot on!!
I have 5-6 dyas in Thailand in mid December. Land in Bangkok, and need to be in Hanoi right after that. I've got the week in Hanoi all pre planned (chartering a yacht w/ friend), plus 3ish days to see the temples in Cambodia w/ the same friends already planned. At that point most of the crew heads back to the US, and I've got 5-6 nights in Indonesia in the middle of January.

What should I see in Thailand and Indonesia in that time frame. Can I get a flight from say Phuket to Hanoi, or will I be routed back through Bangkok anyway? What can I see in Indonesia? Right now the plan in Bali/ the Gili Islands/ and Lombok. Not sure if there's time to get to much else, and I need to get back to Jakarta for the flight home. Planning on just swooping into Jakarta for the flight and not really spending any time there.

Also, any surprise Visas I'll need as an American? I already know I'll need one for Vietnam, but sometimes if you arrive through a seperate country they don't require it, or require and extra one. Or like in Tanzania when Zanzibar thinks of itslef like Qubec and you need to clear customs all over again even though it's the same country.

Any info from anyone in either Indonesia or Thailand would be great!!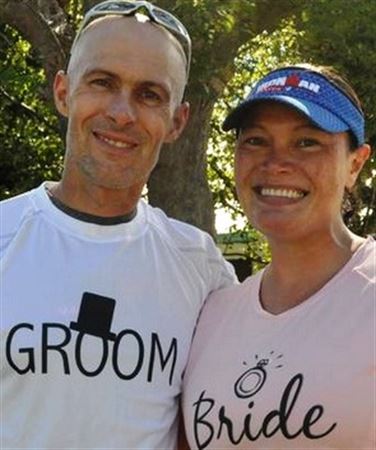 Melon Presser


52116














Subject:
RE: Not tri related at ALL, but it's geographically spot on!!
Hi Avery!
Very easy to get flights Phuket-Hanoi. I wouldn't say cheap, though, like $250 U.S. minimum?
Vietnam you need to apply for a visa at the embassy in DC. Cambodia is easiest to apply online (Google Cambodia e-visa) but you can do it on arrival (bring a couple extra passport photos--never know when you might need them anyway). Thailand is stamp on arrival, $20 U.S. I think, no problem. Indonesia is the same, but depending on when you arrive you might have a bit of a wait (separate processing for visa-on-arrival and customs, so you wait twice).
5-6 nights is not a lot of time to do Bali, AND the Gilis, AND Lombok. That said, I don't think you should miss the Gilis. Do you like snorkeling/scuba?
As for Bali, aside from winter sports, there is NOTHING you can't do here. Name it. What do you like? The temples/dances/ceremonies/museums/cultural stuff is breathtaking and awe-inspiring. The outdoor options--hiking, mt. climbing, lakes, anything ocean you could want, cycling, scenery, sunsets ... just incredible. Shopping is stupendous. Partying is legendary, all levels from lounges/chill music to mindblowing debauchery.
If you want to do NOTHING, the Gilis are perfect.

Beyond laid back.
Anyhow, consider me your Bali resource, including the offer to crash at my house if you like. If you go to the Gilis, I might have to tag along. I love those islands.

2010-10-16 2:41 PM


Veteran


125




DC

Subject:
RE: Not tri related at ALL, but it's geographically spot on!!
Thanks! Yeah, I had been hoping the local flights would be cheaper - since we're going to booking 6 or 7 of them!

I land in BKK on the 24th, after 3 or 4 days in continuous flight. I'll probably crash there, then get a roundtrip flight to wherever I want to spend 2ish days in thailand, then back to BKK for a one way flight to Hanoi. We've got 5 days sailing in/out of hanoi. I'm on my own in thailand, meeting 8 or so people for sailing in Vietnam. 6 or so of them will continue onto Cambodia, another person will meet us there. 3 of us will continue on to Indonesia, and we'll pick up a 4th there.

So I totally appreciate the offer to crash w/ you in Bali; but won't hold you to it!! That would mean hosting 4 of us!! You are more than welcome to join us for the Gili's!! This will be a few days in Bali from Jan 7th, then continuing on to the Gili's beftore starting the long trek back to the west on Jan 13th. I think we have 11 cabins on the yacht in Hanoi, so you could even join us there if you like. That's from Dec 29th to Jan 2nd.

In terms of what I want to spend the time doing; everything, that's the problem! I want to see the cultural stuff like the temples, the outdoor stuff like sailing and snorkeling, and then do nothing on the beaches too. It's just a question of which to do where. The only thing I'm not into is shopping, but the others are; so we'll do some of that too. So if the beaches in Indonesia are better than in Thailand, then I'll do the beach time there and something else in Thailand. We'll probablly do an insane couple of nights out over the course of the trip, but not every night, so would look for the best places to do that.

I'll avoid the shopping in thailand since it's just me. Don't want to overload on temples since that's pretty much the point of Cambodia, but don't want to miss anything amazing either. Indonesia will probably be where we hit the beach and snorkel. Everyone else scubas, but I don't; but they're also continuing on after I leave on the 13th/14th. So they'd be interested in that info, but can also go further afield that just Bali or the Gili's.

So if you had 2 days to kill in Thailand - what is not to be missed?
And w/ the time I have in Indonesia getting into Bail on the 7th and leaving from Jakarta on the 14th - where can I get to & what should I do there?

I totally appreciate the info - I'm booking a new flight/piece of th itinerary each payday for the next 2 months. But I each time I go to book something the overall itinerary starts to fall into place.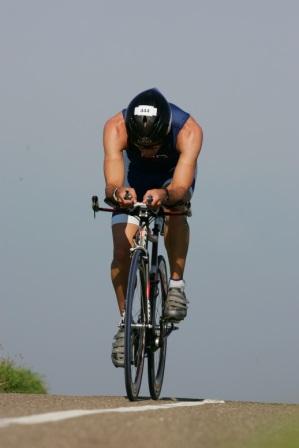 Extreme Veteran


523



Brambleton, VA

Subject:
RE: Not tri related at ALL, but it's geographically spot on!!
If you have money to burn. Fly into BKK and then head to Siem Reap (Ankor Wat) for 2 nights / 3 days. Or you could do Lamprpong (Laos). Both a great options. Cheers.

2010-10-21 10:14 AM


Veteran


125




DC

Subject:
RE: Not tri related at ALL, but it's geographically spot on!!
Thanks Swiss - we're already doing Cambodia (Phompenh and Siem Reap) after the sailing in Vietnam. I'm beginning to think 4 days is only enough time to do BKK in Thailand, and 4 days is only enough to do Bali in Indonesia. Not sure what to do w/ those 4 days. But getting flights into/out of other places pretty much eats up a whole day w/ air port security, lay overs, and getting into/out of the airport back to the main parrt of any city; no matter how long the flight is.

That was one reason why I wasn't soooo interested in temples in either Thailand or Vietnam. If they're amazing and not to be missed, then we'll do them. But I'm thinking it might get like Europe w/ another stupid church after a while. The temples are the whole point of stopping in Cambodia. Obviously, just like Europe; if it's Notre Dame, or West Minster, or the Vatican, or something; then you HAVE to see it. But if it's just the cathedral in Cologne or Chartres, then I could have happily skipped either of those stops.

The stuff I love travelling is the cultural stuff. Specifically the history over art or religion, but you need some of that too. But I LOVE climbing all over ruins, and trying to fit whatever I'm seeing into the timeline of the history for that place. But w/ 3-4 weeks, you need some time to do active outdoor stuff too. And a bit of nothing but napping on the beach to relax after all that running around.

I appreciate ANY/ALL the info I can get.