2011-04-25 9:49 PM

Veteran


566





Boise, ID

Subject:
swim video..critique please
Yes, this is another swim critique. The videos are 3 weeks old and I believe I have improved my "head up when breathing", "crossong over", and "more streamlined legs" for starters. I cannot do a masters class and will not be able to take lessons/get a coach until next winter. Thanks in advance...I know there is a lot to work on...I can take the heat!!!
Also, this is my first time trying to post a link to you tube so bear with me if it doesn't work the first time................Tom

2011-04-25 9:56 PM

Veteran


566





Boise, ID

Subject:
RE: swim video..critique please
Second try to post link...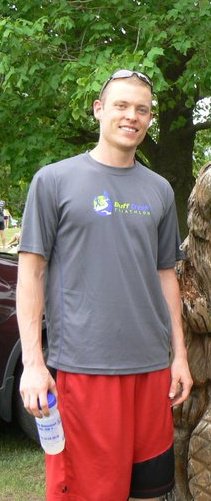 Member


24



Subject:
RE: swim video..critique please
1) Consider changing to bilateral breathing. Using this method will help you decrease drag, equally work muscles and coordination on both sides of your body, and when you enter the open water you'll swim straighter.
2)Shorten your kick and speed it up. It appears that you have a scissor kick going on which is increasing drag and also causing your back end to drop. Also, if you try to sustain that for a mile (assuming your training for an olympic tri) your legs are going to be worn out for the bike and run.
Just a couple observations. Both critiques given to me from a certified tri coach.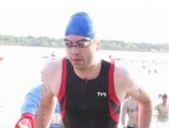 New user


3



Subject:
RE: swim video..critique please
A few things:
1). When your arms come out of the water, try getting your elbows higher (keeping your hand closer to your body). It'll probably tire your shoulders out a bit more at first, but in the long run it is more efficient. It looks like the way you're swinging your arm around is making your hips sway side to side. Here's an example of a higher elbow out of the water - just focus on his elbows out of the water and notice how his torso/hips stay fairly straight (but I'd say ignore his low head position for now): http://www.youtube.com/watch?v=rJpFVvho0o4&feature=related
2). When your hands enter the water, stretch out a tad more and take advantage of the coasting. Your stroke looks a little short (thus increasing your stroke count per lap).
3). Ditto on alternating breathing. If you need to breathe every stroke, you're likely trying to swim too fast (and if so, lengthening your stroke and trying to coast more will help).

Member


167





Bloomington

Subject:
RE: swim video..critique please
I agree with the previous posters. Big ROI topics are going to be "reaching for the end of the pool" and better body rotation on both sides by way of bilateral breathing.

Also, it appears that your arms are crossing your center line or are at least very close. I'd suggest focusing more on keeping your hand straight ahead of your shoulder, even exaggerate it a bit, as body roll can make your arm come in and be more towards your center than you feel.
Can't really tell on where your body position is, but that's usually the other big hitter.
I'm not a great swimmer though, just my guesses. Best of luck!


Master


1367








Dirt Road

Subject:
RE: swim video..critique please
http://www.youtube.com/watch?v=2bPvk0paWcg
Try to look like this.

Expert


1480










Somewhere in the Swamps of Philly

Subject:
RE: swim video..critique please
Your hands are definitely crossing over your centerline (i.e., your head). Think about aiming your hands at the end of the stroke at 11 and 1 on the clock. As others have said, it doesn't appear that you are leading with elbows during recovery but rather are rotating from shoulders, which causes fatigue. Try some fingertip drills and work on high elbows. I can't quite tell but your feet look well below your torso. If you press on your lungs, your feet should balance out.

2011-04-26 8:27 PM

Veteran


566





Boise, ID

Subject:
RE: swim video..critique please
Thanks all.....appreciate your help.