Expert


774







England

Subject:
What to do on 'short sessions'?
I'm in the process of designing phase 2 of my training programme, having built a solid endurance base over the winter that is more than sufficient for the sprint distances I'm doing this year. I'm looking at a balanced prog with 2 sessions of each sport each week and will continue to build base endurance with the long sessions of each sport (aiming to move to longer distance events next year), but am at a bit of a loss to know what to do with the shorter sessions - especially the bike?
I did my first race last weekend and finished a disappointing 42 of 44 in my age group but raced conservatively and could have pushed more on the run and bike - I still had a fair bit in the tank when I finished. I feel I have a great opportunity on the bike to make significant time reductions if I can build general speed.
Looking at Galloways's book on running he suggests a period of hill training to build strength which I think would be a great benefit to my running and doing faster 100m swim sets etc would be a good next swim step but can you please help with ideas for the shorter bike sessions, bearing in mind I have less bike experience behind me?
Ideas so far include:
1.  Lots of hill riding?
2.  Short faster paced rides trying to increase average speed?
3.  Fartlek style sprints and recovery time?

What do you cyclists out there suggest as my next step?
Thanks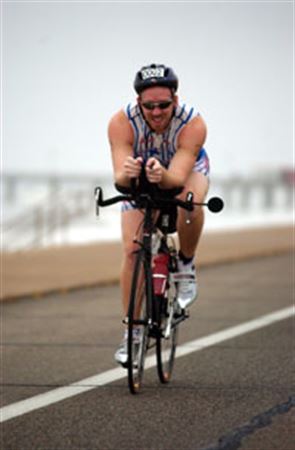 Champion


13323









Subject:
RE: What to do on 'short sessions'?


Expert


774







England

Subject:
RE: What to do on 'short sessions'?
Thanks Ron - knee problem from new pedals has curtailed any running/cycling for a week or so, so will have plenty of time for a read and some research. Thanks.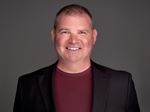 Veteran


112



Zürich

Subject:
RE: What to do on 'short sessions'?
A couple of suggestions for you...
1. there's no such thing as too much endurance. Even at the sprint/olympic distance, endurance is still a large limiter and for most people an increased number of endurance workouts per week will reap greater benefits than speed work.
2. For increased-paced workouts, tempo work pays off well. For example, in a 60minute session, do 15min warm up/cool down and in the middle do 3(8t,2e). This means 3 repeats of 8 minutes hard with a 2 minute recovery.
3. For hills, slow rpm, seated climbing is a force workout which builds basic strength. This is also a basic limiter for almost all of us. You can do repeats or if your normal routes have hills, just include them in all endurance workouts at this point in the season and you shouldn't need a specific hill session.

Cheers,
Scott