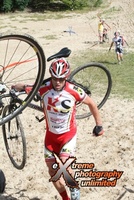 Master


1372








Tosa, WI

Subject:
Steve from Emery's
Many of us know or have been helped by Steve from Emery's Lisbon Store. Many of us have raced with Anna.
Brent just posted this on his facebook wall and I wanted to pass it on:
Steven James Federspiel and Anna Mittermann lost everything in an apartment fire this morning. They literally only have the clothes on their backs. If anyone has household items, clothes, toiletries or can donate a gift card to Kohls' or Target, please message me and let me know. Drop offs can be made at either Emerys Cycling, Triathlon & Fitness location. My cell is 414-659-2882.
This SUCKS...... anything you can do to help I am sure would be appreciated.
Iron Donkey


38643














, Wisconsin

Subject:
RE: Steve from Emery's
That sucks badly. I'm sorry that I do not know them, but will post on my FB page, too.
Thanks for letting us tri-folks know.


Master


1529





Living in the past

Subject:
RE: Steve from Emery's
Lauren Jensen with TriFaster is also taking donations (gift cards, money) -
www.trifaster.com

Expert


799








Waukesha, WI

Subject:
RE: Steve from Emery's
This message come out from Tri Wisconsin as well:
Team Tri Wisconsin-

Some have you may have already heard that our teammate Anna Mittermann's apartment had a fire over the weekend. She was actually standing in line to sign up for Ironman WI 2013 when her fiancee Steve learned about the fire and called her. Anna stepped out of the registration line and headed back to Milwaukee to sort things out. Unfortunately her apartment unit was a total loss, and she and Steve only have their car and the items that they had with them in Madison. Everything else was lost in the fire. (You may have heard about this weekend fire in St Francis on the news).

Anna and Steve are actually getting married at the end of October. So in addition to losing all of their personal belongings, they lost the gifts they had received from their wedding showers as well as their center pieces and other items that were ready for the wedding. (Luckily Anna's dress was safely somewhere else).

I would like to very QUICKLY organize something for them. Let's get them some money and gift cards to them within a few days if at all possible. They need to get some clothing, toiletries, and other basics. They will also need to find a new place to live, which will likely require some sort of security deposit as well as a month of rent.

Please help if you can. Even if every team members donates an average of $10, we will be able to help them out. If you are uncomfortable giving them cash, you can opt to give a gift card. Let's streamline their shopping and limit the gift cards to Target (for basic items or clothing) and Kohls (for clothing). This is how you can specifically help:

Send any amount you are willing to give to them (checks written to Anna Mittermann or gift cards to Target or Kohls). Send them to Lauren Jensen at: S74 W12971 Courtland Ln, Muskego WI 53150. They do not have an address at the moment, so Lauren will get the donations to them.

If you are also a member of Team Tri Faster or RACC you may be receiving multiple requests. Just do what you can in terms of helping out. We are hoping that the local triathlon community steps up and helps out one of our own. Those of you who know Anna do know that she is such a positive caring person. Many of you also know Steve as he has helped many of us at Emery's where he works. Let's send some of that love right back at them.

Thanks in advance for your generosity.
Lauren Jensen
S74 W12071 Courtland Ln
Muskego, WI 53150
shark@trifaster.com
414-427-1092

New user


12



Waukesha

Subject:
RE: Steve from Emery's
My wife Katy and I just got married the weekend before Ironman WI and were there volunteering so that I could sign up for next year. I am pretty sure I saw Anna jump out of line and leave when she got the news. Of course I had no idea what was going on.
My wife and I saw this post and felt terrible for the two of them and decided that we will be donating a portion of our gift cards that we received to help these two out. We will be stopping down Saturday at Emery's. I hope that others can step up and make a donation to help them out as well.