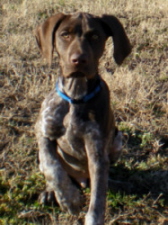 Veteran


189






Mississippi

Subject:
Partial Lung Collapse?
Has anyone ever had to deal with a partial lung collapse?
I took a nasty spill on my MTB and the impact on my side caused a partial (10%) lung collapse. There were no broken ribs, no puncture, just the force of the impact caused it. Since it was so small, we are going to wait and see if it reinflates over the next couple of days. I was able to finish the trails and ride back to the car, so it wasn't too bad obviously. I have a couple questions (which I will also ask the doc, but there is no pulmonary specialist in town):
1. If you've had this before, what has your experience been in getting back into training?
2. It appears that some people are susceptible to spontaneous lung collapses and that after the first one, it occurs easier in the future. Am I now more susceptible to collapses since I've had this one? Since this was generated from a big wreck while cycling, does this not really apply to me?
3. What should the gameplan be on resuming training? Once it's inflated, just carry on as normal?
Any comments are greatly appreciated. I've been rolling pretty well with the running, so you can imagine that I'm already getting antsy and panicy after one day off...

Master


1530





TORONTO

Subject:
RE: Partial Lung Collapse?
I fell while on my bike (yet wasn't moving) in May 2009. I just tipped over while waiting to make a left turn and I fractured my elbow, broke a rib and collapsed my lung. They put this tube in to help draw the air out of the surrounding area so the lung could inflate again. This worked okay but apparently the xrays showed a small spot that wouldn't re-inflate. Over the next two weeks I would keep getting it checked and finally they put this thing on to suck the air out through the tube. To this day I don't really know if it's fully inflated but I haven't had any issues. I was worried a bit too if it would collapse again but it hasn't and I've since taken some spills. I think I started back within 1.5 weeks but for me it wasn't the lung it was the rib that was killing. Felt like I was running with a bag of stones on my chest. I would maybe start back with some easy workouts and really monitor your body to see how you are feeling. I was more a wreck over riding the bike - lost all confidence in my handling skills. But it too comes back. Good luck with it all.
New user


560





Key West

Subject:
RE: Partial Lung Collapse?
I know that this is an old thread but I think I might have a collapsed lob caused from a bicycle crash over a week ago. At first I thought I was just sore or something got shaken up in my chest cavity. But I am still having pain and difficulty taking a deep breath. I have continued to train (have a HIM on January 12th) but something isn't right. I also thought maybe it might just be costochondritis. I realize going to the doctor is the only way I will know for sure, but I really only go if I think something VERY serious is going on.
Can someone who has had a collapsed lung comment on their symptoms?