2012-12-04 10:57 AM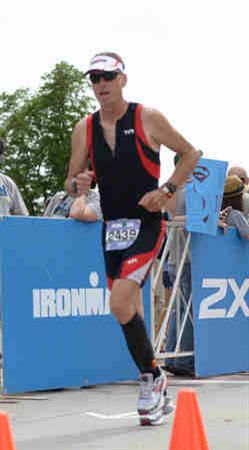 Veteran


513



Coeur d'Alene, Idaho

Subject:
Fink Plan and TrainerRoad
I'm in the second week of the Don Fink IM plan in preparation for IMCDA. All my bike workouts will be on the trainer for a few months and I am using TrainerRoad, which prepared me well for my HIM last summer.
The problem is, all the Base phase workouts in Fink's plan are Z1-Z2 - but using the TrainerRoad workouts, I spend a lot of time in Z3 and Z4. I could create custom plans or just do Free rides in TrainerRoad and keep my HR in Z2, but it just seems like easy spinning compared to the tough intervals.
I feel like I should be doing the tough workouts to increase my FTP and get prepared for all the hills that are coming at IMCDA, but Fink stresses the importance of Z2 training.
Should I just stick to Z2 for the Base phase, and hold off on the Z4 intervals until I get to the Build phase - or would I be better off forgetting about HR and just concentrate on building FTP with TrainerRoad workouts?

GAUG3

2012-12-04 11:14 AM

2012-12-04 1:55 PM

in reply to:
#4521387

2012-12-05 8:42 PM

2012-12-11 11:29 PM

in reply to:
#4531604

2012-12-11 11:48 PM

in reply to:
#4531751

2012-12-11 11:50 PM

in reply to:
#4531755