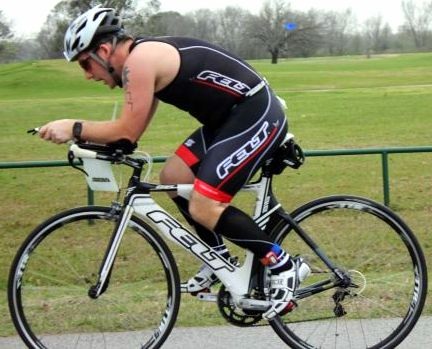 Member


23



Subject:
Core Workouts - Strength Training
Hi,
I do cardio twice a day, normally 5k / 10k run at lunch then a spin class in the evenings or 1500m swim at lunch followed by either a run or spin class in the evening. At the weekends I do a 20-40 mile bike ride. Sunday is used as a recovery day. I eat well and have a well balanced calorie controlled diet.
So, i'm active and feel that i am putting in plenty cardio and have no issues competing in sprints but i'm getting bored with the same old same old routines. I'm looking to mix it up by adding in some strength training. I'm just looking to tone up a little and drop some excess body fat and hopefully in the process improve my leg power on the bike and improve my swim times. I don't want to add massive muscle mass.
I'm one of these guys who can't remember anything so i need a notebook to guide me along... but what the hell do i put in the notebook, what workouts should i be doing? It's find writing it all down but what should i be doing and how many reps etc etc
Can anyone recommend whjat i should be doing or advise a good pocket book that i can use or point me to a good website where i can download some guides?

2013-01-28 12:53 AM

2013-01-28 6:46 AM

2013-01-28 10:37 AM

2013-01-28 7:20 PM

in reply to:
#4597772

2013-01-28 7:52 PM

2013-01-28 8:32 PM

in reply to:
#4598749

2013-01-29 5:16 AM

2013-01-29 1:37 PM

in reply to:
#4598749

2013-01-29 5:53 PM

in reply to:
#4599917

2013-01-29 7:22 PM

2013-01-30 10:58 AM

in reply to:
#4600356

2013-01-30 11:14 AM

in reply to:
#4600356

2013-01-30 6:52 PM

2013-01-31 11:50 AM

in reply to:
#4602025

2013-01-31 12:46 PM

2013-02-05 12:06 PM