Member


53




Subject:
ironman training with kids
This dovetails the blog written by another member recently. I've been training for Augusta and am interested in doing a full IM. We had our first bundle of joy in March so needless to say training has been tough. Knowing IM training is quite cumbersome, for those with kids, what age doyou think is the best time to train in your experience? Very young? Toddlers? 8-9? No particular age? (I mean you train, not the kids)

Chicago

Subject:
RE: ironman training with kids
IMO there's no particular age that's "right." It's about what's right for you. I've heard lots of folks say older kids because they can get involved, cheer, find amusement on race day, understand more what it's about. Mine are 3 and almost-2 years old and I actually think it's the perfect time for us. They're not in activities I'm missing. They're already used to seeing me go out the door on a run or bike ride so it's routine. We'll probably just entertain them away from the venue via grandparents. Or I'm thinking about having the whole family at Rev 3 Cedar Point so they can ride rides or see shows but still be close enough to come out and see Daddy finish. I tend to use training as a way to get away for some "me time" because I'm a Stay At Home Dad so it's my chance to de-stress and have some free time. I know there's frequently a debate about feeling guilty for being away so much, but for me it's a chance to keep me sane so I come back to my family fresh. My wife knows that I'm happier and going to be in a much better mood if she keeps me on my workout schedule. LOL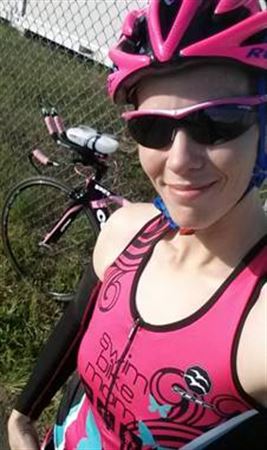 Expert


1128





Fort Riley, Kansas

Subject:
RE: ironman training with kids
My kids are 4 and 7 and I just finished my second ironman. I agree with the previous poster that there is no "right" age for you to train for an ironman. Its all about time management. Also important to consider is how supportive your spouse it. My husband has been 100% supportive in every race I have done, and without his support and willingness to help me achieve my goals it would have not been possible. Lots of training while they are asleep, which also includes going to bed when they do and not have much "me" time aside from training. For swimming I joined the local YMCA since membership included 2 hours of childcare a day. Sit down with your spouse and use family teamwork to see if you doing an ironman is feasible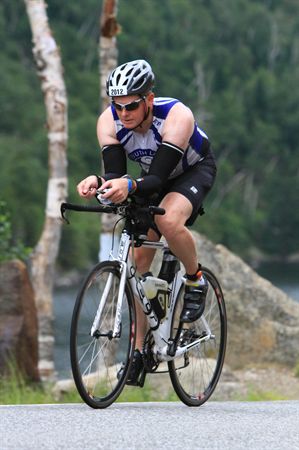 Elite


3142






Subject:
RE: ironman training with kids
Not that there is a right or wrong answer but I think 3+ is the best age. I feel when they around that age or greater , life us easier on the spouse while they watch them. The kids a somewhat more.independent ....no.diapers, no bottle feedings, they walk , feed.themselves etc....the infant age is the worst for training unless you have a spouse who is.extremely supportive and does not.need or.want help.....but honestly even if they say they don't need help it can be overbearing at times
Member


31



Subject:
RE: ironman training with kids
Originally posted by jillian_o

Sit down with your spouse and use family teamwork to see if you doing an ironman is feasible

+1 on this.
For context, I am racing my first this Sat.
My daughter is 9 and my son is starting kindergarten this year. For me, this was the last year I felt like I could spend the time before things got out of control busy.
But the main thing is that it has to be a family decision. i did as much training as I possibly could early in the morning or during lunch at work. However, there are certain times you can't help being gone. It will affect your spouse and kids. Make sure they are on board, and do your best to minimize the time away.
I may or may not remember all the workouts I did getting ready, but it is more important to me the kids remember that I was around.
Veteran


645





Tennessee

Subject:
RE: ironman training with kids
I am doing my first ironman this october. I have a 16 month year old and 6 year old. I started training in January for it. I already had a good base when I started training. My wife is going back to get her doctorate next year so we both agreed it was the right time to do it. The reason I started so early was because I didn't want to obsses over missing a long run or ride do to family things or any workout. If everyone wanted to go to the lake on a Saturday, we went. I would just put that long ride off until next Saturday. I did my first half in May and we made a two week vacation out of it. I am now at the point where I am doing long rides and long runs every other weekend. I always try to do my weekday workouts when the kids are asleep or at lunch. I try to take as little time away from them as possible. I also always put my wife's workouts before mine. If she says can I run in the morning. I say absolutlely. Sometimes that means 90 degree runs in the afternoon for me. I guess the key point is to sit down with your spouse and work out a plan. Having a supportive spouse is a must.
Edited by iruptacopula 2013-09-16 3:28 PM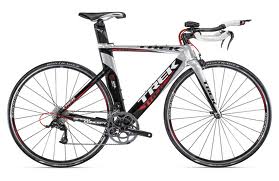 Veteran


660






Northern Illinois

Subject:
RE: ironman training with kids
As others have said, it is very different for everyone. For me, I waited until my kids were much older (1 in college, 1 a Senior in HS) before I did my 1st Ironman. For me it just wouldn't have been fun to try and schedule around all of their activities. To be on the trainer for 3 hrs at 3:00a.m. or 10:00p.m. just isn't for me. With a spouse that works full time and 2 kids in sports it just didn't work for me. There is so much more free time once the kids are older, but of course so are you (older!!!!). Doing your first at 48 does pose some other challenges but it worked great for us.
Member


763







Subject:
RE: ironman training with kids
I did my first IM last year and my daughter was 5. It worked out for me and my family, but as everybody already said, everybody's situation is different so it's virtually impossible to generalise.

That said, I think there are a couple of lessons learned from my experience that may applicable to everyone. First of all, some part of your life will "suffer" as a result. Work? Family time? Spending time with friends? Sitting on the couch time and watching TV? There are only 24 hours in a day, so something will have to take a back seat when you train. For me, it was sleep and lounging on the couch/watching TV. I would get up way early or stay up late for training. Sometimes I would start training at 10pm. Other days I was up at 4am. I did the best that I could given all my other commitments, so you have to make choices how to spend your time.

Second, I think it's important to go into your IM training with an idea of how you want to do at the IM race itself. If you want to finish in 10-12 hours, that's a different level of training than if you want to finish in 14-16 hours. I simply didn't have the time or ambition to go he11 bent towards a 10-12 hour finish, so I planned my training based on a 14-16 hour day. And while I may have under-trained based on most formulas (ie. only one week greater than 10 hours of training and very few long weekend training days), I completed IMFL in a time that I was very happy with.

Hope this helps.

Good luck.


Master


2468









Subject:
RE: ironman training with kids
Ditto to what Larchmont said.

I'm doing IM # 8 in November, I've done all of them with small children in the house. They are now 9, 7, 6, and 2 years old. I know my limits, I'm not making Kona based on my times. If I miss a long bike because we have back to back soccer games, fine. If I miss a run or a week of training, oh well. I do this for fun and challenge. I do most of my long runs towards a park where my family gets there before me and we play together. The kids now love it when I start setting up for a run, they can help plan the destination.

We plan vacations around some races others I plan out solo. I sometimes train late, I sometimes train early. My wife is in the military so we've had times where I'm the only parent at home for days, weeks, or months. I've done them working full time and while being a stay at home parent. Be flexible, don't ruin their world to make yours more exciting. Look at my logs, I'm in deep deep poo for IMFL. I went back to work, schedules are off, kids have activities, I'm beat tired, long commute, wife traveling for work. You name it...but when I train I train hard and with a purpose. I'll be suffering in November but I'll smile the whole time knowing that I didn't miss out on anything and my lovely family will be watching and waiting for me.

You'll work it out, but remember to have fun, if you aren't having fun and your family isn't happy then you're doing it wrong.