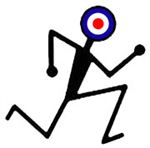 Expert


622




Conifer, Colorado

Subject:
The Dick Dime Challenge:Turquoise Lake 20 Mile Showshoe Run 1/5/08
I am pretty sure that I am going to run this race. Does anyone have any interest in joining me? I'm probably going to leave for Leadville on Friday night... I'll either stay in Copper or up in Leadville for the night so that I don't have to drive there early Saturday morning and deal with the weekend traffic!
I think that Sergeant VIK is considering coming up to socialize and watch, but I don't think he is racing.
I think that this will be a fun (and challenging) winter event! Snowshoeing is easy and you don't need to have experience or practice beforehand (If you can run, you can snowshoe).
Expect it to take you over 4.5 hours (7 hour time limit) and last years winner, legendary snowshoer Tom Sobel finished in 4:01 and change. This is my second snowshoe race and I don't expect to slay this beast without the loss of blood, but I am pretty sure I can run/walk this thing with better than average results.
I'd love to have a few friends join in on this idiocy and perhaps some post race debauchery!
If you don't have snowshoes you can rent them :
SNOWSHOES: 8"by 25"minimum size. (measure your pair!) Call Bill's SportShop (719) 486-0739 to reserve a pair to rent.
THE DETAILS:
?Turquoise Lake 20 mile Snowshoe Run
Saturday, January 5, 2008 10am Start 19 th Annual
Leadville, Colorado
An ultra-marathon consisting of a big loop on, above, and around Turquoise Lake. Over 2700' of climbing with
a high point of 11,370'. The trails are usually semi-packed, and the views are great. This event is not for the
meek or inexperienced. It can be one of the most difficult winter events known.
Required gear: You must start with at least 20 oz. of fluid, 200 cal. of food & use 8"x25" or larger snowshoes.
7-hour time limit. No Dogs Please.
Supported by:
Sugar Loafin' Campground, Melanzana Clothing, Chaffee Co. Running Club
Bill's Sport Shop, Hammer Nutrition
RACE START/FINISH: At Sugar Loafin' Campground, located 3 1/2 miles west of downtown Leadville on paved/plowed County
Rd. #4. Go west (downhill) from the downtown stoplight at 6 th St. & Hwy. 24 . Turn right at the 'T' intersection.
A warning: I-70 ski traffic can be terrible race morning, with delays probable. Leave very early or consider staying in Leadville
the night before, or choose another route.
AID: Water, food, shelter, warmth, restrooms, changing areas, at the start/finish. Possibly 1 to 3 fluid stops in the race. We strive to
have aid but do not count on it! Plan on knowing your ability, being winter-wise, and carrying extra food, water and clothing.
COME PREPARED for bad weather, so you can enjoy every condition better than the worst. Bring warm, dry clothes to change
into after the race to enjoy the awards and camaraderie.
PERMITS: Event held in the San Isabel National Forest under special use permit from the Forest Service, USDA
SNOWSHOES: 8"by 25"minimum size. (measure your pair!) Call Bill's SportShop (719) 486-0739 to reserve a pair to rent.
AWARDS AND DIVISIONS: We will award prizes in each race, to top men/women and some age groups, depending on entries.
There will be a raffle for prizes from our sponsors.
INFO: email chaffeerunners@yahoo.com or (719) 539-4112
http://www.salidarec.com/ccrc
REGISTRATION AND FEES: You can enter in advance by mailing us the completed form below and either $10 or a
commitment to bring a good substantial food dish for the post race feed. Entries must be postmarked by Dec 30 for $10 entry. The
food dish should be healthy and prepared. Things like Twinkies, Kool-Aid or six packs are not acceptable. You should prepare the
food! Please come if you commit to bring food: we will count on it!
Late registration within the 7 days prior to the event will cost $15 for the 20 mile (20 miler is $20 race day). You can
not bring food race day instead of a fee: you must register and commit to this option in advance! Race day registration may be
limited, so phone/email ahead to check in the days prior to the event.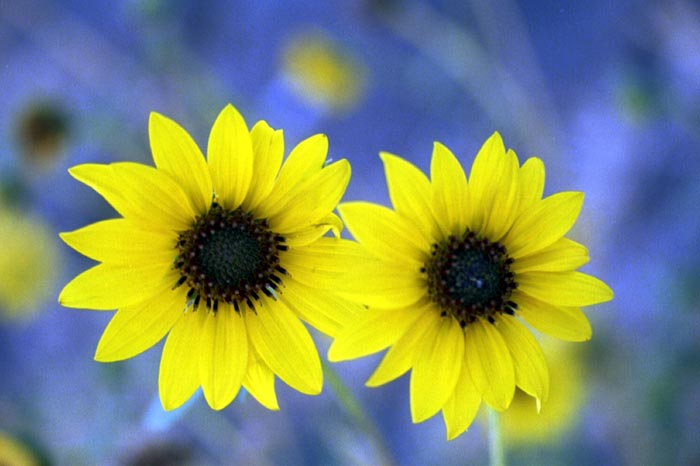 Member


38



Aurora, CO

Subject:
RE: The Dick Dime Challenge:Turquoise Lake 20 Mile Showshoe Run 1/5/08
Wow, Dime...this race sounds awesome....but Matt & I just did a little snowshoe hike up Fish Creek Falls in Steamboat (only about 2 miles or so) and we were worked! Would love to do this race, maybe next year when we have a little more experience with snowshoeing!

Jen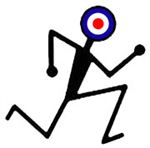 Expert


622




Conifer, Colorado

Subject:
RE: The Dick Dime Challenge:Turquoise Lake 20 Mile Showshoe Run 1/5/08
All right then... Dime is doing this solo! Check my RR later this weekend for the results. Also, check my log for weather details and my personal prediction for the race... It is going to be brutal out there and I WILL finish and I WILL do well. Oh, and it will be fun.