Regular


72




Baltimore, MD

Subject:
Creating a training plan....need help
Looking for recomendations/referals or direct help in coming up with a personalized training plan for this season. Im having trouble merging many programs together as Im doing a variety of races. My races include: Half-marathon (May 3), Sprint (5/31), 10miler (June 20), Oly (July 11), Half-lite (Aug 2), and Marathon (Oct 25). I started training the first of the year and am up to 3 hours of swimming, 5 bike, and 3 run a week with some yoga/spin thrown in.
Im willing to pay for a professionally customized programs for the entire year but am looking to keep it under $200. Is that unreasonable?
Anyone have someone they like?
Thanks in advance for your recommendations!
Justin

Champion


9407









Montague Gold Mines, Nova Scotia

Subject:
RE: Creating a training plan....need help
As you are already a bronze member here it may be worth it to consider upgrading to gold; with that you will recieve access to several training plans and also to the training support forum where you can pose questions to the coaches throughout the season.
Shane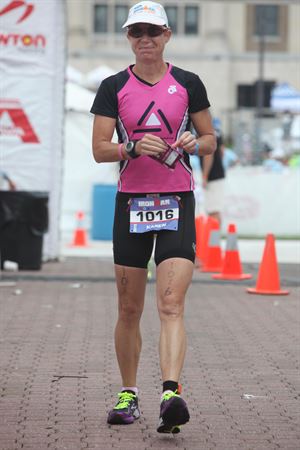 Expert


1074





Madison, MS

Subject:
RE: Creating a training plan....need help
I also suggest that you pick one or two races as "A" races (opposite ends of the season) and then prioritize the others as "B" or "C" races. You can't expect to have your "best" race at all of them; nor can you expect to train effectively to have your "best" race at all of them. By prioritizing them, you (or anyone coaching you) can focus a training plan appropriately.
For example, I am focusing this spring on running as I would like to improve my times at the half marathon distance. I have two more half marathon races planned, but one will occur after my first Oly distance tri. So, I am riding and swimming enough to race that race (and hopefully well), but I am not counting on it as a priority race. Then, I will begin training for a half ironman in September. Along the way, I will have a couple of other Oly or sprint tris, but the half ironman is my "A" race so the training will focus on that. When that's over, I would like to run a marathon in December or January. However, I will assess how I feel after a fairly full season to decide how intense that training will be, but, regardless, it will focus again on running.

Edited by kvesey 2009-04-03 6:47 AM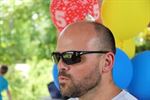 Veteran


740






The Woodlands, TX

Subject:
RE: Creating a training plan....need help
There's a process laid out in several chapters of Joe Fiel's The Triathlete's Training Bible which may be what you're looking for. Even if you decide to have someone help you put a plan together, the book will give you a lot of insight into how a plan should be developed around your established goals, available training time, and races. I think the book is well worth a few bucks.