New user


2



Subject:
Couch to Sprint in 5 months?
Hi-

I am looking to compete in my first Tri, a sprint, at the end of September. I haven't done any consistent training since November of last year, and that was running only. I've also gained about 10 pounds since then.

Is it possible for me to complete training and finish the race in September? What are your suggestions? Do I start training on all three at the same time?

Thanks-
Courtney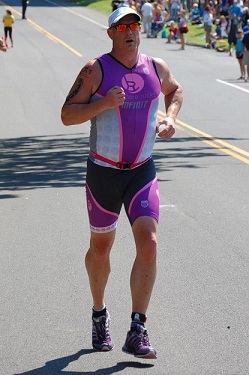 Pro


4528






Norwalk, Connecticut

Subject:
RE: Couch to Sprint in 5 months?
Welcome to BT

5 months is plenty of time to get ready, look around the site you will see some training plans and ideas. most programs go from couch to sprint tri in about 20 weeks or so. As long as you train consistently for the next few months it is an achievable goal.

Good luck!!!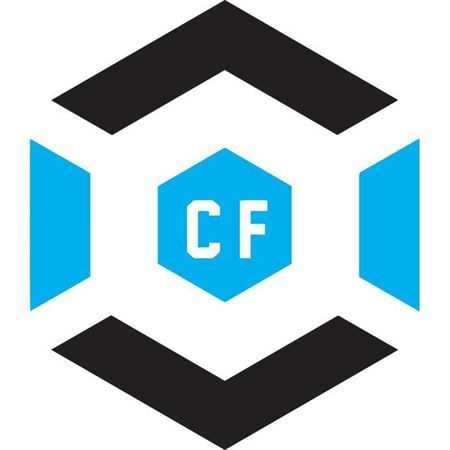 Sensei


Sin City

Subject:
RE: Couch to Sprint in 5 months?
If you are not dealing with any health issues or serious injuries, 5 months is more than enough time for a sprint.
New user


2



Subject:
RE: Couch to Sprint in 5 months?
Thanks for your input... Now the next question is... Where do I start? I've looked through some of the programs on here, but am not sure... I have exactly 20 weeks until race day...

I don't have pool access right now, and probably won't for another couple of weeks. I do have a bike and am ready to start running again.

What are your suggestions?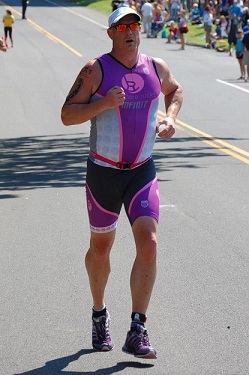 Pro


4528






Norwalk, Connecticut

Subject:
RE: Couch to Sprint in 5 months?
you could try this one

http://www.beginnertriathlete.com/cms/article-detail.asp?articleid=262

it is 22 weeks, depending on your fitness level, should get you all set even with 20 weeks

and if you have any fitness now

http://www.beginnertriathlete.com/discussion/training/trainingplans-list.asp?h=1&racetype=0&level=-1

this one is 13 weeks and a little more agresssive, but since you have run before, might work

update your BT log, it will help in the future with questions about ability, it allows other users to see your workouts and fitness level.

Keep in mind that i trained and raced my first sprint in about 7 or 8 weeks going from the couch at 260lbs to race day, I DO NOT recommend this, you can read my race reports to find out why, lol... but i did finish.

good luck, don't hesitate to ask questions, that is what this site is all about!!!




Member


6



Subject:
RE: Couch to Sprint in 5 months?
I started in Nov. of 2008 from the couch and raced in Feb. YES you can and will do it! I started running and swimming first, because I didn't have a bike but after the 1st month I saw great improvement in endurance.

The key for me was just gaining the lungs and core strength to complete the race. I didn't care how fast I completed each leg as long as I completed it. My goal was to have fun and enjoy the race. And I did!

Member


6



Edmond, OK

Subject:
RE: Couch to Sprint in 5 months?
Great to see you getting started!

On Jan 6, 2009 I started down this same path. My first race is May 30, so my training will have been about 20 weeks as well. When I started I left the couch at 270 lbs and couldn't run more than two minutes without stopping. In just sixteen weeks, I'm running 5-6 miles per run, biking up to 30 miles at a time, and swimming at least 3600 yds per week.

If I can get ready in twenty weeks, I know you can make it.

Best of luck. Regardless of which program you chose, stick with it and you'll wake up in a very short twenty weeks as a triathlete.

Member


24



Subject:
RE: Couch to Sprint in 5 months?
Just do it.
In late March I ran an 8k on a lark with little (read no) training. It kicked my butt, but it also got me into thinking that if I put my mind to it, I could do a sprint tri. I just did my first tri last weekend and did pretty well. The key is to set your mind to it and go to town. You have the time, you just need the drive.

For me, I started by doing all three at the same time to get a feel for where I stood. Swimming took a while to get used to since the breathing is very different from the other sports. Once that was down, I hit the bike and run harder. I did all of the training in ~1.5months. Definitely accelerated, but I tried to make the best of every opportunity to work out. I also wasn't full couch, but I pack 245 on a 6'2" frame, so it was still a lot of work. Let me tell you though, all of that work was so worth it to cross that finish line. Good luck with your training!


Master


1690








Metro NY Area

Subject:
RE: Couch to Sprint in 5 months?
Go for it! That is what I am doing. Just 3 weeks ago I got off the couch. I'm working out about an hour a day, running, biking, swimming, elliptical etc. I used to run alot but it was ancient history when I was in my early 20's and I'm now in my early 50's.

I have a 5K scheduled for late June, one mile open water swim set for mid July and Sprint Tri's on tap for early August and mid September.

For the Tri's I'm a bit worried about a knee that troubles me and about the bike course if it is hilly but I don't think it will be and will be going over the course well before the event.

Best of luck and happy training!