Master


1376









Chicago

Subject:
RE: Chicago Marathon : Official Thread
Decatur217 - 2009-10-15 10:26 PM For those that have done it...

is a marathon harder than a 70.3 tri? I am wanting to make my half-iron debut this summer perhaps at steelhead? I am up for any challenge but just want to know what I am getting myself into.
For me a standalone marathon was much harder than a 70.3 event. I hurt a lot more in the marathon then a 70.3 and afterwards. I'm still debating if a standalone marathon is more painful than an Ironman.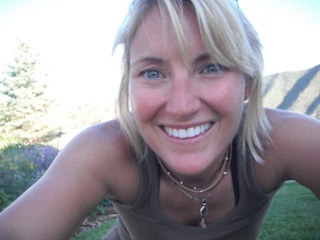 New user


6



Glenwood Spings, Colorado

Subject:
RE: Chicago Marathon : Official Thread
What an amazing event, my first large marathon and like everyone has already stated the volunteers really made it, thank you Chicago. I grew up downtown so flying out from Colorado and participating was truly special. I am now happy with the stairs in my house too

So to reply to your question, I have completed 2 marathons and two half IM"s and this is my point of view:
The half im's were harder for me from an anxiety and logistical standpoint. With all of the gear there is mentally for me much more to focus and ultimately obsess or fret about.....on the other hand for some this may be a positive as they can focus on the utmost prep in their control rather than the physical challenge.
I will say the marathon leaves me more physically exhausted, my calves were just really sore this entire week and I have never felt any soreness post 70.3.
So take with a grain of salt and I am already signed up for 70.3 Boulder next august and hope to get into IM AZ 2010........so I guess the logistics and challenge of the triathlon risk is ultimately worth the reward

....but you knew that.
Whatever you decide enjoy the journey of your first 70.3.....you only get one first!
Cheers
Stacy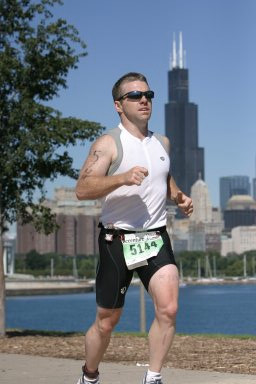 Veteran


223




Ft. Wayne, IN

Subject:
RE: Chicago Marathon : Official Thread
Like the other folks said, one event for a prolonged single distance vs. three with "shorter" intervals but longer time on course is the key difference to break it down.
Mentally and for the most part physically the marathon is tougher for me, in a tri I can say "well, almost done with this and then the bike or run" whatever. In a marathon, you're in your running shoes the whole way and you better like it. I have about a two hour difference between my marathon and my 70.3 triathlon time (being on the course), I find the extra two hours "easier" to tri than a marathon, but neither is "easy" as we know!
I do find the marathon easier in some respects: the amount of crap to setup in transition and lug around before and after, also there are no early AM setups so showing up "casually" at 7 or 8 AM is nice, and typically the spectators support you the whole distance in a marathon like Chicago, its tough on a long tri course especially while swimming or biking at 20+ mph. My family can relate to the marathon better as well, they can see me atleast 2-3 times before the finish in a marathon while in a tri its a matter of seconds at transition. Finally, the only mechanical breakdown to worry about is yourself, so getting a flat is not an issue in "ruining" your day.
Good luck.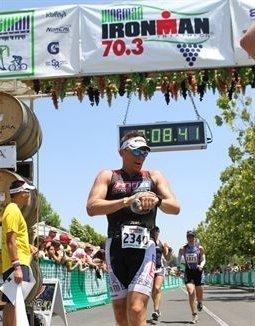 Extreme Veteran


483









San Diego

Subject:
RE: Chicago Marathon : Official Thread
I think the two distances (70.3 and standalone marathon) are very similar in overall effort. The 13.1 run at the end of a half-Iron triahlon feels similar to the last half of a marathon - although maybe not quite so hard on the legs. I'm pretty sure the overall calorie burn is similar for the 5-6 hours of swimbikerunning and 3-4 hours of marathoning.

I would agree, though, that the 70.3 does not ruin your body quite as much as a marathon. It is much easier to run the week after a half-iron triathlon than after a 26.2 footrace.

Of course, from a logistical point of view, the triathlon is much more demanding - especially if it is a destination race. There is also more apprehension surrounding triathlon. While mostly related to swim issues (mass start, temp, etc.), the unknowns of potential mechanical failures / punctures and running off the bike can add to the anxiety.

You also have to be proficient in all three disciplines to make it through a 70.3 triathlon. In a sprint, you can breast/backstroke your way through the swim, ride a mountain bike and jog/walk the run. A half-Iron is no joke. It takes a while to build up to swimming a mile in the open water, 50+ on a roadie and then survive a half marathon. Each of the three legs take a certain amount of preparation and when you add them all together back-to-back, it can be a bit daunting. Similar to the marathon, though, you just have to keep moving forward, keep an eye on your nutrition and sodium intake and enjoy the journey!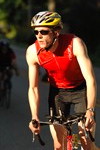 Extreme Veteran


336






Chicago

Subject:
RE: Chicago Marathon : Official Thread
I was better trained for all my marathons then for my HIM so I was more sore after the HIM. I did it in July and only had run about 200 miles for the year till that point (because an of injury). When I was running marathons I did 200 miles a month. I suspect if I had been able to train normally the HIM would have been much easier on my body. The training for the HIM is more time consuming though.