2009-09-25 8:27 PM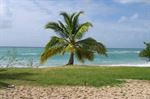 Champion


23360













Taser-World

Subject:
Running Pumpkins - Halloween Run Challenge
Team 2
losta
LeahDD
~ AZ Sunshine ~
colesdad
crews
IdealMuse
Joblin
KathyG
kirih
mav
pilotncommand172
Revbigdog
stuart_little_9
toddg
xTriRiTrix
cmrey528
jsnowash
Pablo Gazebo
nursejennie
Baowolf
JRowe81
IronmanAB
Spreadsheet:
Click here for your team spreadsheet.
To log on to the spreadsheet, use the following information:
Username: btchallenge@gmail.com
Password: challengeforum
(If you're already logged onto Google, you'll need to log out, then log in again with the above information.)
Each team needs to do the following:
1) Pick a team name.
2) Select a team captain.
3) Enter their run goals on the spreadsheet. (Goals need to be entered by Oct. 4th.)
Team captain responsibilities:
1) Remind people when it's time to update the team spreadsheet. (This is the information that I'll use to determine the team standings.)
2) Let me know if there's a problem. (For example, a team member hasn't reported in for two weeks, etc.)
When you have selected a team name, let me know and I'll change your thread name.
Challenge Standings will be posted on the following days.
Please make sure you've entered your current progress on the spreadsheet BY these days, so that your team doesn't look like it's lagging!
Sunday Oct 11
Sunday Oct 18
Sunday Oct 25
Saturday Oct 31
Questions? Comments? Concerns? Feel free to contact your friendly challenge organizers!
Welcome to the Challenge!
Dee (D001), Cat (kaqphin) and Lisa (losta)
Edited by D001 2009-10-01 6:37 PM

2009-09-25 8:40 PM

2009-09-25 10:29 PM

2009-09-26 12:15 AM

2009-09-26 11:11 AM

2009-09-26 11:23 AM

in reply to:
#2427272

2009-09-26 11:28 AM

in reply to:
#2427486

2009-09-26 6:05 PM

2009-09-26 7:04 PM

2009-09-26 7:33 PM

2009-09-26 9:12 PM

2009-09-26 9:37 PM

2009-09-26 9:54 PM

2009-09-26 11:29 PM

2009-09-27 8:55 AM

2009-09-27 8:58 AM

2009-09-27 9:32 AM

2009-09-27 10:19 AM

in reply to:
#2428269

2009-09-27 10:41 AM

2009-09-27 3:08 PM

in reply to:
#2428454

2009-09-27 5:03 PM