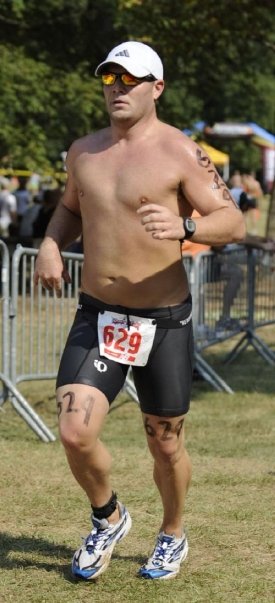 Denver

Subject:
Moving to Denver??
So I've lived in the South for pretty much all my life, Louisiana/Texas. I've hit my 30's and am thinking I just need a change of pace and scenery. I mostly do Tri's but have mountain biked and love camping/kayaking, rafting, etc. I stayed a few days in Denver about a month ago and the way back from a trip and from what I've seen, Denver was really cool! We rode our bikes in Downtown Denver, rode some in Boulder, went to a Rockies game. The whole city seemed really cool and Im sure there are tons of stuff to do that I don't even know about.

Soooo, I wanted to get you Colorodans take on Denver??? Outdoor activities?? Are the winters bitter cold?? How do you triathletes survive in the winter?? Just looking for a change of pace in life and maybe its Denver??? Thanks in advance for any insight!

24



Subject:
RE: Moving to Denver??
As a native Coloradan, I can say the state rocks. There are as many outdoor activities as you could want to do, and colorado is temperate enough that you can do it all year (no 100+ degree days like AZ, no 100% humidity like the South, and little to no bitter cold winters like Minnesota). I think people from outside of COlorado have some perception of it being wicked cold during the winter because of our skiing, but our winters are pretty tame; you can pretty much run all winter other than during the occassional blizzard (which typically melts away in 3 days).Sure, cycling doesn't really start up until April-ish, but snowboarding counts as cross-training, right?!?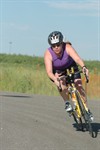 Lafayette, CO

Subject:
RE: Moving to Denver??
I too am a native Coloradan but I've also lived many other places and returned here by choice. And if I have my way I won't live anywhere else ever again. I absolutely love Colorado. Summers aren't too bad (although we do in fact get 100+ degree days on occasion) but the humidity is much lower than the south so it is tolerable (I don't have a/c and except for the hottest of days it really isn't that bad). I run outside all winter long, mostly after work so it is dark out. The only thing that takes me inside is sub-zero temps or ice on the sidewalks when dark. I see people who ride all winter long even when snowing so it is possible but I use a trainer. You can also do things like snowshoe or cross-country ski as great cross training. And if you ski or snowboard you've got some incredible options very nearby. During the winter you'll also get some random 50-60 degree days which give a nice break and with 300 days of sun each year even when it's cold it just doesn't feel as depressing as places that are grey during the winter.

As far as Denver as a city, I prefer the Boulder area (including Louisville, Lafayette, Superior, Niwot etc) in general just for the vibe and proximity to the mountains. And while people in Denver are active it's absolutely incredible what you see around Boulder. There is a reason why so many elite triathletes and runners live in the Boulder area.

Member


48



Aurora, CO

Subject:
RE: Moving to Denver??
Not a native here...been in Colorado for the past 15 years and have really loved living here (great people / great area of the country). However, as an avid golfer (& triathlete lol) I am very tired of the winters here and ready to head back home to the Austin TX area where most of my family still live.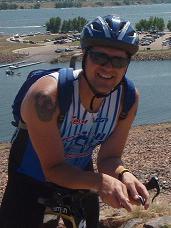 Expert


1158






Ocala, Florida

Subject:
RE: Moving to Denver??
I might be a good voice of advice and opinion for you. My wife and I moved here from Florida last August. We both were born and raised there and had lived nowhere else.

We also had wanted a change and thought we had better make that change before our son got older. We researched and look all over the country, but everything we read and everyone we talked to said Colorado.

So we really took a leap of faith and packed up and moved here after we both were able to land jobs. And i gotta tell you we haven't regret it not a second.

Coming from a southern boy, the weather is awesome. Yes it snows and snows regularly from late October thru April/May. However, because it's so damn sunny here.....it doesn't last long. There's a commercial here that says, "Colorado might be the only place where you use you heater in the morning and AC by lunch". That is a true statement. I can tell you this, 60 degrees in Florida is doneright chilly, here 60 degrees is shorts and t-shirts!

As far as activities, THIS IS COLORADO BABY!! To be honest i didn't do as many Tri's this summer as i normally do. Strictly because there is so much other stuff going on. Mtn biking, cycling, hiking, camping, etc. Dude, don't worry about finding things to do around here. I haven't even scratched the surface.

Winter training- I loved running during the winter and snow. Something about being out there with the snow falling and watching motorist look at you like you are crazy was great. I actually enjoyed winter running outside than i have this summer. For biking, buy a trainer. Also, ski and boarding is good exercise. Doesn't replace running or biking, but its still good for you.

Rockies, Broncos, Avalanche, Denver U, Nuggets. If you like professional or college sports, we got it all here.

I just can't say enough about living here. My wife and i always talk about how lucky we are to live in such a athletes wonderland. Only problem is we often feel overwhelmed there is so much to do here.

You have any questions for someone new here, feel free to ask. I should work for the Colorado Tourism to promote this state!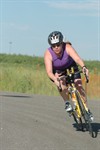 Lafayette, CO

Subject:
RE: Moving to Denver??
Xmann - SOOOOO glad to hear you and your family are enjoying everything so much!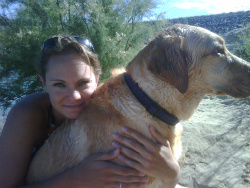 Subject:
RE: Moving to Denver??
I used to live in Tulsa and I can promise you the winters here are not as cold as they are there. I'd even go so far as to say Denver proper gets less snow. The mountains get most of it and when it does dump here its gone in two days and warm enough to ride your bike outside in shorts (I did it several times this winter). I moved here last September and I can honestly say its the best decision I've ever made. I'm NEVER leaving!

ETA: I'm a SOONER too! Go OU!
Edited by triOK 2010-07-26 2:18 PM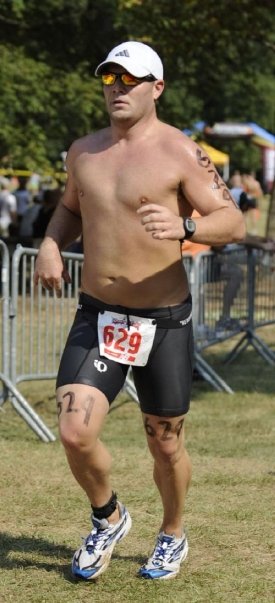 Denver

Subject:
RE: Moving to Denver??
Wow, you guys are great! Thanks for all of the info! Reading all about the weather, activities, etc really has got me excited! Every time I step outside here in Texas I get depressed and want to get the hell out. Texas is a great state, but you just cant match the weather and activities that Colorado has! Hope to be training with you guys soon!

Boomer Sooner Robyn!!! haha.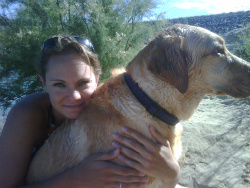 Subject:
RE: Moving to Denver??
ousooner45 - 2010-07-26 1:41 PM
Boomer Sooner Robyn!!! haha.
Oh yes, we shall be good friends.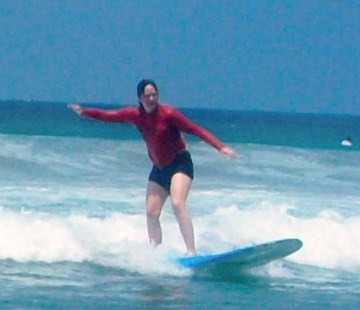 New user


76





Colorado

Subject:
RE: Moving to Denver??
I moved to Denver about 9 years ago and I LOVE IT!!! I'm originally from Chicago and I can tell you that the winters here are nothing compared to chicago. Yes it gets cold and snowy, but nothing like the midwest.
I love that it's a "real city" but manageable - you're not going to get lost in downtown Denver.
But it still has professional sports, theater, museums, etc., big city stuff.
And it's soooo healthy and active - a great influence! There's always outdoor activities throughout the year. And it's awesome when you can run outside in january when the days can reach 60 degrees.
Hope you make the change - you won't regret it

Extreme Veteran


458








Denver, CO

Subject:
RE: Moving to Denver??
I, too, am a transplanted southerner. I grew up in TX and came to Colorado for the first time when I was 6 years old and decided then that I wanted to live here someday...and here I am. I've lived here for 10 years now and I'm never leaving. All of my family still lives in TX and my sister is insanely jealous of all the outdoor fun I have while she's sitting inside in climate-controlled air conditioning in Dallas.
There is so much to do in Colorado, it's almost overwhelming. I've lived here for 10 years and I still have places I haven't gone on my to-do list.
Rock climing, road biking, mountain biking, hiking, backpacking, camping, ice climbing, snow shoeing, resort skiing, backcountry skiing, trail running, triathlon...I do it all. The biggest problem is deciding what to do every weekend.

You can camp and hike all year around if you're hearty. If you're into trail running, you can easily transform that into snowshoe running during the winter when the snow gets deep. They even have snowshoe races.
I spent over 40 nights in a tent last year between March and November, including winter camping in the snow at high altitude. I have a season ski pass and skied over 40 days last year. I'm a bit of a pansy when it comes to the cold, but with the proper gear, I've spent entire days outside in sub-zero temperatures and -30 degree windchills and I was fine. Cold weather gear is key for us warm-blooded folks. I've gotten a lot of mine used for up to 80% off through www.geartrade.com, which is mostly a re-sale site for backcountry.com's returns (some stuff returned new without tags and they can't re-sell as new, new but with damaged packaging, lightly used and returned using backcountry's 100% satisfaction policy). Other people can sell their own gear there too. If you're familiar with REI Garage Sales at their retail stores, it's like an online version of those.
There is really no excuse not to be active here. Between the mountain activities and the city/suburb recreation infrastructure (huge network of park and bike paths), you can be outside playing every day of the year.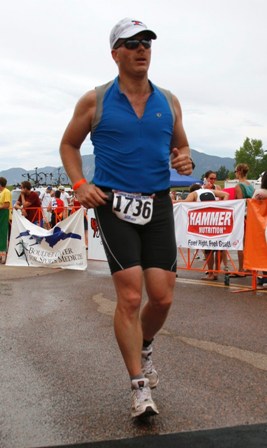 Master


1402







Highlands Ranch

Subject:
RE: Moving to Denver??
Been here 15+ years transplanted from Northern CA, and all the previous comments hold true. I would add that coming from a traffic congested place, its funny to hear natives complain about 'commute gridlock'.
Also as this is a forum on a triathlon site, I'd add that theres an outstanding array of events and races to choose from...WTC/Ironman has planted their feet buying out 5430 Sports last year, but there are also numerous local organizations that host everything from 1st class competitive events (both 'traditional' and mountain/trail) to the Boulder Kinetics and the Moonlight Classic.
Oh and maybe I missed it, but there's also the Great American Beer Fest...
Extreme Veteran


340






Subject:
RE: Moving to Denver??
Just one thing: If you do move here, you must swear an oath to perpetuate the notion that we are snowbound all winter. We love it here, but we don't want EVERYONE to move to CO OK?
BTW...just a plug for Fort Collins....If you are looking for a smaller community than metro Denver, check out FC. Great college town, cool people, the river, breweries, old town....just a really great place for a family up here, and only an hour or so to anything you'd want to do in Denver (But feels like a different world IMO). FC has been rated in the top 5 places to live in the nation for several years running.