Regular


73




Valencia, CA

Subject:
"Cold" weather gear
I live in southern California (which is why I said "cold" weather gear) and do most of my training at night. At this time of year it gets down into the low 40s with winds up to 15mph, so I need advice on what I should wear to keep warm when I'm riding/running.

I rode yesterday afternoon in 40 degrees and 20 mph wind (it snowed here on Sunday, which is REALLY rare) thanks to an Alaskan cold front, and I nearly froze my you-know-whats off. I was wearing Lycra running tights, a long-sleeved compression base layer, a sleeveless tech shirt over that and a mid-layer jersey over that.

Obviously not enough, but I'm not sure what else I should have. Any suggestions appreciated!

Champion


16151









Checkin' out the podium girls

Subject:
RE: "Cold" weather gear
Plastic bags over the socks and inside the shoes can do wonders for cold toes. If you want to buy gear, Craft cold weather base layers are da bomb. Amfib from Pearl Izumi are great, but are certainly cold weather gear. Personally, the flexability of leg and arm warmers can't be understated. Glove liners are another key. Try Colotado Cyclist as they have had sales on these this week.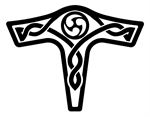 Champion


10629







Tacoma, Washington

Subject:
RE: "Cold" weather gear
When it gets down that cold (and yes, that's cold), for riding you really need something to cut the wind as well as insulate. A shell over the base layer and jersey makes a huge difference, as well as shoe covers, and thicker tights with neoprene panels over the knees (I have some I got from Performance that I've worn into the 30's). Gloves... Might even want to go with lobster claw type. Helmet liner might help too.
Veteran


585






Kenosha, WI

Subject:
RE: "Cold" weather gear
x2 on finding a wind layer. No big deal running harder on the bike because your wind layer can act as a parachute or be expensive.
Cheapest solution. Get a $9 sauna suit from Walmart / Target and cut all the elastic parts off , so itll have a swoop neck, 3/4 sleeve, and no waist band on the top. Leave the waist band on the pants but cut the bottoms at the knee.

Go base layer, rubber suit, base layer. The lack of elastic and high cut in the sleeves and legs allow it to breath a little and still cut the wind. The base layer or long jersey, cycling pant on top holds in in place so you don't parachute.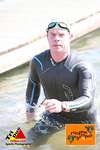 Subject:
RE: "Cold" weather gear
I wear UnderArmour Cold Gear mock turtleneck tops down to the mid teens and only throw a nylon jacket on over it on the bike down to about 20.

IP or Nike fleece tights take me down to mid teens as well, with either standard spandex shorts or tri shorts under them depending on ride or run.

Toe covers and socks for 50ish to about 40 and full booties below that.

Get a Wal-Mart type helmet for cold. They're not near as airy as the more expensive ones.


2011-01-07 5:23 PM

in reply to:
#3285233

Subject:
...
This user's post has been ignored.

gnome

2011-01-10 11:31 AM
Veteran


222




Southern Maryland

Subject:
RE: "Cold" weather gear
Skullcap style hat. I love my Nike dry-fit one, it's thin enough to wear under my helmet for riding and the fleece liner really does a good job at keep the sweat off. Keeps my ears warm too, which is key since I got frostbite on my ears in Antarctica. I also love my UnderArmor cold gear tights, which I wear with just a pair of regular shorts over top down to 20F. Can't help too much with the rest of the biking stuff, as I am too slow to generate much wind, and do fine with a long-sleeved base layer and a Nike dry0fit running jacket (fleece lined). I like the jacket for long sleeves that come down over my hands and have a cut-out for the thumb. It helps seal things up when biking.

Subject:
RE: "Cold" weather gear
FoggyGoggles - 2011-01-07 6:23 PM
DanielG - 2011-01-07 2:47 PM Get a Wal-Mart type helmet for cold. They're not near as airy as the more expensive ones.
Or a helmet cover if you already have one of the expensive ones. 
Foggy
Get both. Then if you crash in the winter or bonk it on something it's not your expensive one you bonked

Instead of a cover, use one of the swim caps from a race

New user


6



Minneapolis, MN

Subject:
RE: "Cold" weather gear
In Minneapolis we use a lot of cold weather gear
I highly recommend Craft base layers. They will wick the sweat away from your skin keeping you dry and warmer. The layer that you have next you your skin is very important.
Member


55




St. Louis

Subject:
RE: "Cold" weather gear
Also check out the entire C9 selection at Target. It is really good quality for about half of the price of under armor.