8



Subject:
Breakthrough Performance Coaching
Hi Folks,
I was wondering if anyone has used Breakthrough Performance Coaching? I am interested in hearing any positive or negative comments concerning this coaching service.

Thank you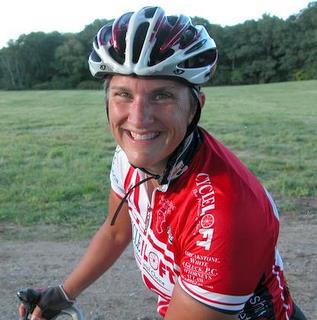 Champion


19812











MA

Subject:
RE: Breakthrough Performance Coaching
I've been doing triathlons since 2004 and live in greater Boston area, and I don't recall ever hearing of them.

Who is the coach or coaches? Where are they located?
Member


63




Subject:
RE: Breakthrough Performance Coaching
Hello,

I know Jeff fairly well. Jeff has helped a number of athletes I know ranging from beginers to Kona hopefuls. While being an accomplished athlete does not make a great coach by itself Jeff is an extremely accomplished athlete. I've found him to be highly supportive which is an important role for a coach.

While there are many qualified coaches available the relationship ou build is arguably the most important part.

Contact me directly if you'd like.

Best of luck,
Mark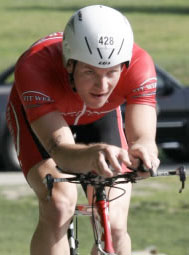 New user


1



Subject:
RE: Breakthrough Performance Coaching
My name is Marty Miserandino (although the picture is of Dean Phillips who writes the tech support articles for BT) and I am one of the owners of Fit Werx in Peabody, MA. I recently wrote Jeff an email to thank him for all he has done for me. I wholeheartedly recommend him and would be happy to answer any questions you have. I can be reached at marty@fitwerx.com. Here is what I wrote:
As one of the owner's of Fit Werx 2, New England's Original Bike Fit & Product Specialists, I am fortunate to have access to the best cycling equipment in the world. What I didn't have was the coach to help me take advantage of what is available to me. I reached out to Coach Cap and asked if he would consider training me as I prepared for my first Ironman, Ironman Lake Placid 2010. I immediately bonded with Jeff and was excited to get started with my plan. Jeff is a proven athlete and coach. He races at a high level and coaches at a high level. The best part of working with Jeff? I never felt like just another client. He treated me like I was his only client. He took the time to learn about my history and goals and then customized a plan that had me ready to go on race day. Along the way, based on my feedback and testing, Jeff monitored and adjusted the plan. He was always supportive, always inspiring, and always there if I needed him. I am happy to say that not only did I exceed my own expectations at Ironman Lake Placid, but I raced better and trained smarter than ever before. 2010 was my best season by far and I give all that credit to Coach Jeff Capobianco. Whether you are new to the sport or looking for a new PR I highly recommend Breakthrough Performance Coaching. –Marty Miserandino
Edited by FitWerx 2011-01-13 8:51 AM
Coach

10487











Boston, MA

Subject:
RE: Breakthrough Performance Coaching
I don't have personal experience with them though I know Jeff through the local racing scene. I do know Mark and Marty (both posted above) and considering they have good things to say about them I think that is a great endorsement for their services.