New user


4



Citrus County, FL

Subject:
My First Triathlon, I'm Hooked
Finished my first triathlon Memorial Day weekend (Crystal River Sprint). Finished in 1:16:51. With all the unknowns associated with my first one I was pleased with my time. Lots of room for improvement especially my transitions. My T1 was 2:48.
The ride went very well. I only did a dozen rides in the month prior to the tri on a new to me used Trek 1.2 and managed 21 mph.
I'm a runner and not surpisingly the run was my best of the three. I was surprised at my pace (7:25/mile). It felt so much slower.
My swim wasn't bad. I train on a tether in my home pool so adjusting to open water swimming was difficult. Even though I was expecting this I still struggled for the first 100 yards or so. I couldn't swim using the same breathing pattern I use in the pool and having to look up to check my location caused problems. Eventually I found a rhythm and finished with a time of 8:13.
I've already signed up for the 2nd Crystal River sprint and am looking forward to improving my time. I'm going to get in some open water swims. I'm thinking of kayaking to Three Sisters Spring here in Crystal River early on a few weekday mornings for some OWS.
I'm definitely hooked after my first one and down the road I'd like to do an Olympic or maybe even a HIM. For now I'm going to focus on improving my swimming, biking and transitions in the sprint distance.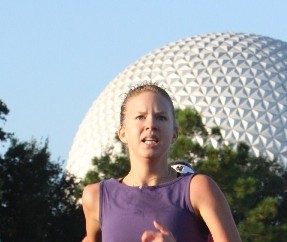 St. Petersburg

Subject:
RE: My First Triathlon, I'm Hooked
Congrats on your first tri! It's definitely an addictive sport and I absolutely love it and don't understand why everyone doesn't!!

You also picked a great tri for your first one. DCR Sports tris are some of the most well put together and fun tris I've been involved with. I've done several of their other tris up in Jacksonville and they offer several of different lengths.

My first Oly was last year, HOT (Hammerhead Oly Tri) at Camp Blanding. Normally it's really hot but the weather changed and I actually ended up getting chilled on the run. There are so many Olys to choice from!! Good luck!!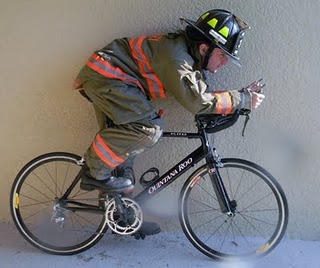 Extreme Veteran


335






Straight outta Central Flurrrrrida

Subject:
RE: My First Triathlon, I'm Hooked
Excellent job! Props to your times, they were impressive. How long had you been training for it?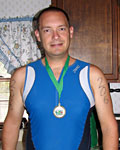 Extreme Veteran


591






New Port Richey, FL

Subject:
RE: My First Triathlon, I'm Hooked
That's a pretty good time for your first race. If you want a nice olympic at the end of the year, consider Ameliaman by the same race company. It's mid-october, which greatly reduces the chances of a million-degree run.
New user


4



Citrus County, FL

Subject:
RE: My First Triathlon, I'm Hooked
I've run some races that DCR has organized so I wasn't surprised at how well the triathlon was organized.
The Ameliaman is the race I've been thinking about for my first Olympic.
Thanks for the compliments on the times. I was very happy with them.
In January I started easing back into running after a 12 month layoff and as the weather warmed I added some tethered swimming in my home pool. I started seriously considering running in the tri sometime in late March and I stayed on the fence until the first week of May, when I finally registered.
I bought my bike at the end of April and that is when I really started training hard. I've continued training at the same level and expect to shave some significant time off my total at the next Crystal River Sprint. I aiming for an age group award.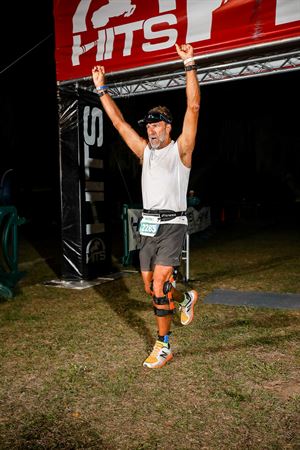 Member


256






Oviedo, FLA

Subject:
RE: My First Triathlon, I'm Hooked
Great job! Very impressive times. I just finished my second tri and I'm hooked as well. Going to jump on my first OLY as soon as I recover from this daggone hernia surgery .. BLAH!