Regular


174





Subject:
Creating my own training plan
OK, so I figured I'd try to get some feedback about what other people have done. This is my second Tri season -- last year I just had the purpose of finishing my first tri so I went online and found a training plan sometime in May and managed to follow it and finished the tri.

I've started much earlier this year, and my main goal is to do an oly, but with more specific goals about times and the like. I've decided that its time to come up with my own plan since I have a better idea of my own strengths and weaknesses and what I need to work on. I would love any hints about how other people have come up with plans and any thoughts anyone might have. There is just so much information out there that it can be hard to sort through.

Thanks!

Elissa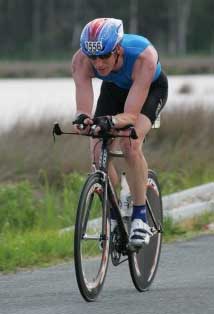 Cycling Guru


15134







Fulton, MD

Subject:
RE: Creating my own training plan
I made my own HIM training plan for my event in June that started in Dec. (28 week plan). It is based around the time I have available to train and the areas I think I need work the most.
Also it tries to balance hard and recovery workouts while still maintaining an 8 workout-a-week schedule. I'm 11 weeks into it and haven't blown up yet .....

I used other plans as a base and created mine to fit me. I have periodization and progressive building of volume and intensity with an intermediate running race added in about halfway through to gauge my fitness.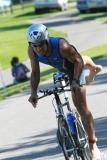 Pro


4675









Wisconsin near the Twin Cities metro

Subject:
RE: Creating my own training plan
Joel Friel's book Triathletes Training Bible presents a step by step approach to developing your own training plan. Well worth the money. Good luck.


Master


1668







Cinnaminson, NJ

Subject:
RE: Creating my own training plan
or you can upgade your free membership to a silver or goal, take full advantage of the many training plans the this website offers. You could also ask questions to Mike Ricci who is a triathlon coach, and would be better able to help you meet your goals for this season. (if you have an upgraded membership)

Master


1641






Seattle, California

Subject:
RE: Creating my own training plan
I would also recommend the triathlete's training bible, but be warned it is VERY technical. I'm an engineer so I love all the little details and have spent about 5 hours making up all different kinds of spreadsheets

. I
t's a great reasource, but if you are just looking to finish and have a good time I would pick a generic training program and follow that. If you are interested in all the little details and have the time to get through the book it will be some of the best money you have spent IMHO. Lots of people will probably disagree though saying to much detail can be counter productive because you start to rely to much on graphs and should be happening to your body rather then being in touch with your body and what it need. I think that a good balance is needed but I do love a good pie chart

.
Regular


174





Subject:
RE: Creating my own training plan
Thanks everyone!

I actually have the triathlete's training bible and found it incredibly useful for generally planning out a season, but I find it a little bit confusing when it gets down to specifics. I suppose a lot of it is personal, but the whole idea of when to do more intense trainings is a bit lost on me, as well as how much time for recovery is needed. I followed a generic training plan last year and it was great, but I feel like there is some sort of art to making my own plan and am trying to get started on it. Perhaps its mostly trial and error -- keeping track of what my own body can handle and what actually helps with the things i am most concerned about.

but thank you all for your advice -- it is most appreciated!

Expert


1070





North Carolina

Subject:
RE: Creating my own training plan
Whatever plan you come up with, I would still recommend having some one look over it. I tend to be too agressive if I write one. Plus if you have a weekday where you can do a long bike or run, I recommend having either Saturday or Sunday as a rest day. I love that knowing you have one day that you do not have to work or train. I do not know if this could work out for IM distances (b/c of the longer distances) or not but I can't see why it wouldn't if you have a half day to spare during the week. I know it works for anything less than IM.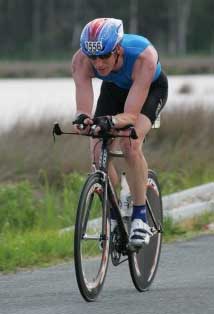 Cycling Guru


15134







Fulton, MD

Subject:
RE: Creating my own training plan
Regardless of what level you are training for, you need to incorporate at least one full rest/recovery day a week where you do little or nothing physical - even the pros do that.

Mine is on Mondays after my long swims on Fri., long bikes on Sat. and long runs on Sun.