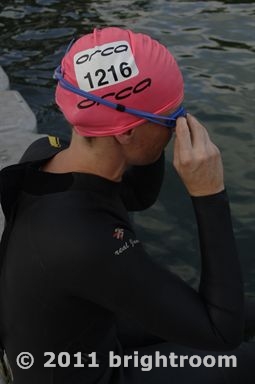 Veteran


259






Austin, TX

Subject:
RE: Sad news from Philly Marathon

Extreme Veteran


650






Sacramento, California

Subject:
RE: Sad news from Philly Marathon
mdalsey - 2011-11-22 6:19 AM
Many of my friends and family members think I'm crazy for being involved with endurance events. Yes, there's a chance something like this could happen to any of us. There's also a much greater chance (I believe) of very positive things resulting from doing the things we do.
Not to trivialize what happened, but the very occasional bad things are what get the attention. There are also hundreds and thousands of great things that happen before, during and after endurance events that don't get into the news.
Yes. That's true. I need to keep that in perspective here. And like others here have said, take the time to appreciate what we have and tell our family and friends we love them. Any day could really be our last... whether we race or not.
Edited by ecpasos 2011-11-22 1:28 PM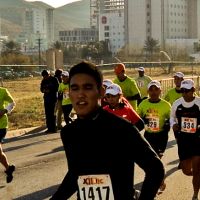 Extreme Veteran


756







Mexico!

Subject:
RE: Sad news from Philly Marathon

Extreme Veteran


650






Sacramento, California

Subject:
RE: Sad news from Philly Marathon
vonschnapps - 2011-11-22 6:34 AM
FELTGood - 2011-11-22 6:53 AM
vonschnapps - 2011-11-21 8:28 AMThere is a thread on ST, but out of respect for the family they are not going to release his name until it is publicly released.Unfortunately I have experience with this type of tragedy. My brother-in-law, who was an accomplished athlete for over 30 years (had over 500 races where he had a podium finish), collapsed and died after a 10k race. He had no known conditions, and just had a full physical including heart stress two months prior.Many people blame poor conditioning, underlying heart problem, etc., but just like cancer, we probably all are candidates. Why it happens to some and not others is not yet known.
Sorry about your B- inlaw! That's the real scary thing about this . That an outwardly healthy person who is obviously doing the right thing healtwise and is very conditioned is taken too early. It definately is a lesson in our own mortality.I still have to believe the pros still outweigh the cons of training. I too have heard stories of this happening to people just playing with their kidsSad.
The shock of a healthy person having a heart attack is enormous. When a person is the epitome of fitness and health, does everything one is supposed to do to maintain that health and has be doing it for a long time, this isn't supposed to happen. Never the less, for my BIL, if he had to choose a way, that's exactly how he would have wanted to go. He was preparing for the Senior Olympics, so he was taking it easy in this race. Since his death, about eight years ago, I've followed tragic deaths at sporting events. I've also talked with others who have lost loved ones in this manner. Arrhythmia seems to be the common diagnosis, and what is also troubling is that many received CPR and paddles well within a time that should have brought them back, but to no avail. It is also rare that a new or unconditioned athlete suffers from this sudden cardiac arrest. It is more common for the person to have been a long time athlete. There is some research that suggests a chemical imbalance could trigger an arrest, but nothing conclusive. I've also been told by cardiac surgeons that many people have an enlarged heart, or other heart issues, and its difficult to determine if that is the exact cause of these events. Our lives carry no certainty, only that they will end is certain. To give up running/swimming, etc. out of fear is to trade off one small risk for a whole series of other risks. It took me a while to get back into running after the death of my BIL, we often raced together. I still get that concerned look from my wife and my family when I talk about my next big event, but they have never discouraged it. They know I celebrate the life of my BIL every time I run.
That took a lot of courage, to get get back into running after that. Hats off...