2012-04-27 8:53 PM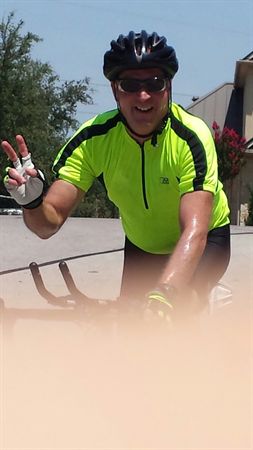 Veteran


312





Austin

Subject:
RE: HITS Marble Falls
Good luck to everyone doing HITS Marble Falls. I was at the dinner. A little breezy, water felt and looked great. The bike area is different.
Thanks for the offroad tip on Xterra Magnolia. They do an Xterra at Muleshue park in Austin. I know Mangnolia would be much flatter. I may give it spin.
Hey Chichichtoa I live in Lake Travis, I will have a yellow shirt on Sat. I am doing the Olympic.
Good luck
Member


44



Marble Falls, TX

Subject:
RE: HITS Marble Falls
After three 90+ degree days the water has warmed up fast. It was 76 off my dock today. Mark, the HITS race director is still calling it as wetsuit legal. Those of you doing the half may be a tad hot in a wetsuit. If your doing the HIM just bring it and see for yourself on Sunday. If you have a speedsuit instead, that would be a MUCH better option.

Denise

2012-04-27 9:43 PM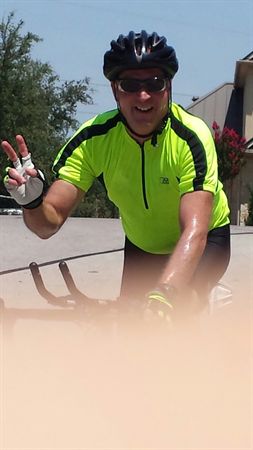 Veteran


312





Austin

Subject:
RE: HITS Marble Falls
Does anyone know if they will have wetsuit strippers.
Member


44



Marble Falls, TX

Subject:
RE: HITS Marble Falls
No official wetsuit strippers.

I worked packet pick up all day and that was we were told. Might be someone who happens to be there but don't expect it.

Denise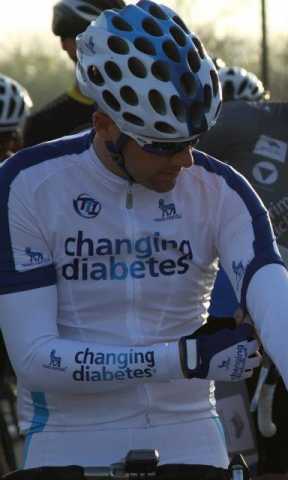 Master


1883










San Antone, Texas

Subject:
RE: HITS Marble Falls
congrats to all the sprint, oly and open finishers today! Overall not a bad race but there were some logistical issues that I thought could have been worked out better. I'll get it all down on paper after a bit for my race report. The water was perfect and it was a great day for a tri.
Biggest issue I had is that they changed the run course and combined it with the bike course. So you had runners and bikers all on the same roads, with no markings or directions telling anyone where to go. It was like mass chaos, and I'm surprised there were no major incidents (that I know of) from a runner/biker running into each other.
The course wasn't marked the best either. As I was coming in on the side roads towards T2, I actually got directed by an volunteer on the course down the wrong side road, and about 5-6 other cyclists followed me and we all got a bit lost and had to figure out how to make it back to T2.
The roads were quite interesting too. The bike course was deceiving, harder than I thought it would be. That made it more interesting, but also a few areas were a little dangerous. Not horribly bad, but probably not the best course to pick.
Now I need to go inspect the bike and see if I actually broke my pursuit bars or if they just rotated down as I slammed down on them on a particularly not so well paved intersection going a bit too fast... that's another story i'll save for the RR though

Anyway, congrats to all again and good luck to all you HIM and IMers tomorrow!

Subject:
RE: HITS Marble Falls
OLY course:

Good:
Organized.
Challenging course.
Small number of participants (185).

Bad:
Run course not as adverstised (heard USAT bawked at run layout so it was changed night before race).
cheesy finishers medal.
No shirt.
No age group awards (only "age award", ie. First 18, first 19, first 32, first 41…..). So even though i placed in top 10, no hardware cause someone with the same age was also top 10. Plus, it's what age on Jan 1, 2012, not race day.
No volunteer at some intersections.
Finisher's food (Hed Products, liter of coke and sprite, chips and make yourself PB&J).

Overall: 2.5 out of 5 stars (i'll pass next year).


2012-04-28 9:07 PM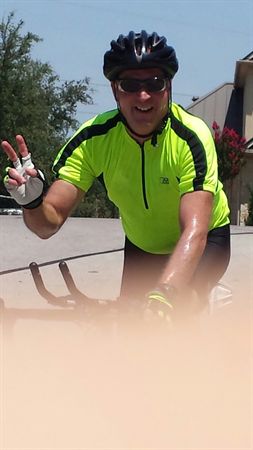 Veteran


312





Austin

Subject:
RE: HITS Marble Falls
Congrats to all Marble Falls Hits Oly and Sprint finishers. I did OLY
Nice transition area. Everyone very nice. Organized well. Nice meeting all your neighbors with a personalized bench and place for your bike. Very good almost excellent.
Overall I had a great swim. Smoked it. Two laps. Only two waves. Men and woman. I thought it was two many but I started at the back took it slow the first 500 meters and came on strong. New strategy for me. Overall good.
Bike was more challenging than I thought. And I was not prepared for the hilly course. Tough but OK. I thought the ride was senic and windy. I did stop and render aide. Guy fell over on the side of the road. Got covered in Goat heads (prickers). He was ok and continued on. Cattle crossing were not an issue and rough spots not that bad. good
Run, did not like it being part of the bike course. I have only been doing Tri's two years, so I never have seen this. Otherwise I ran the entire course. No water at the second stop. That was not good. below average.
Post race. Poor, got a warm bottle of water at the finish. Not many volunteers. The food was cheezy at best. It was messy also. Very disappointing.
Overall nice people but the marketing and cost represented a premier event. I will have to pass on this event next year.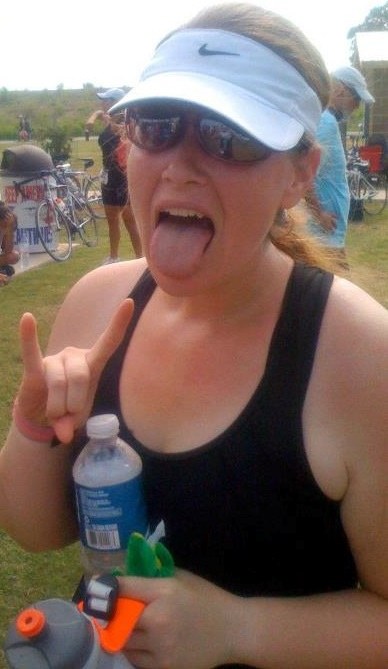 Expert


1566






Prattville Insane Asylum San Antonio

Subject:
RE: HITS Marble Falls
Agreed on most counts. Had an issue in the transition area, but already covered that in another thread, but anyway....
Having the bike and the run on the same course was poorly planned, but at least there were no incidents. The only other issue I had was those ridiculous stickers and race tats. I am thankful I picked up my race packet on Fri, because it was frustrating to decipher them all, and it would have been easier to just write my number on instead of the tats.
Other than that, it was a great race!!!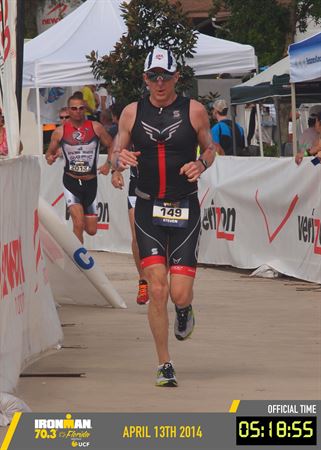 Regular


1126





East Wenatchee, Washington

Subject:
RE: HITS Marble Falls
I agree with most of what has been written by others. I did the Olympic event.
The Good:
Transition area. This really first rate. Nice to have a small stool. But having the spot pre-assigned means you don't have to bust your to get to the transition area as early as possible to stake out your territory. That is fabulous.
The Bad:
Agree with sharing the bike/run course. That was weird and totally unexpected to have Sprint runners coming at me while I'm trying to stay down in the aero position going out on the bike. Other than that, I expected the run course to be flat based on the description...it wasn't. Also, they know how many people register, so I can't figure out how they ran out of shirts. That's pretty basic.
The Neutral:
No issues on the post race food and drink. I have had worse and it's never that much better. It is what is it. Registration was adequate, volunteers adequate. Traffic control was dicey on the main highway (281?) and it sure felt like the local police were overwhelmed during run with the traffic volume was high. The second lap on the swim was pretty dicey as well. Why they brought us completely into shore to make the turn for the second lap was odd. It worked OK, but I didn't like it. At $150, the price is a bit high...but I guess that is part of what you pay for in the spectacular transition area. Finally, I'm not a big fan of the "every age has one winner" concept versus the top three per USAT age group. I give them credit for trying to change things up, but I think this is a mistake. Stick with USAT. That's the standard for the sport.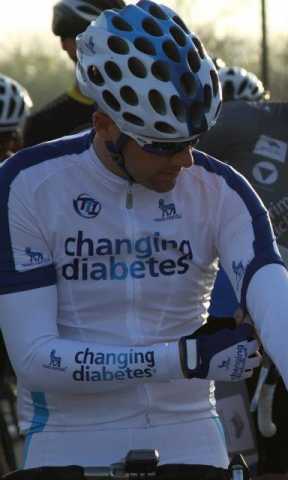 Master


1883










San Antone, Texas

Subject:
RE: HITS Marble Falls
Here is my
Race Report
if you'd like a little more detail on my thoughts about the HITS sprint.