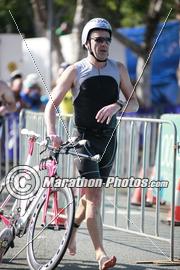 Veteran


339






Melbourne

Subject:
First IM done with Fink - how to adapt to HIM / 2nd IM?
Hey there
Followed (mostly) the competitive plan from Fink for IM Melb, my first IM and thoroughly enjoyed myself without it becoming a painful suffering in 12:05. The only issue I had leading into the plan was I was struggling with an achilles issue for most of the time but had a management plan in place with my physio that meant I did the 3 main runs a week only, and none of the bricks.
The 30 weeks did seem a long time, and I was constantly tired but in hindsight it did give me that base I desperately needed - race day was perfectly paced and I ended with as big a grin on my face as I had started with!
Now I'm about to start work towards a HIM in November, before carrying on to IM Melb again next March.
Is it worth modifying Fink and maybe making a 20 week plan going from Weeks 5-24 for the HIM then doing Weeks 11-30 for IM?
The other goal I have is to get quicker over both distances (5:34 HIM in 2010) and the 12:05 IM. Will following a modifed FInk allow me to get quicker or should I look at more specific plans?
Thanks
Nigel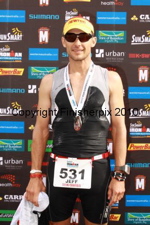 Veteran


208




Perth

Subject:
RE: First IM done with Fink - how to adapt to HIM / 2nd IM?
....tumbleweed......
Nigel - do a 12 week get fast plan then do 6 weeks of race prep for the HIM. You'll have ther best race ever! then follow that with a 12 week IM specific plan.
Just my .2c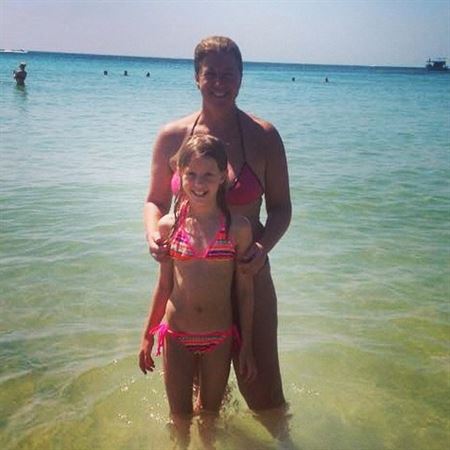 Elite


4435









Subject:
RE: First IM done with Fink - how to adapt to HIM / 2nd IM?
Hey Nigel!
We are both doing the same races - I have no desire to get faster just to finish hopefully in the cut off time...
I don't know whether the Shepparton HIM should form part of our IM training for March? Or treat it as a separate entity altogether and start official IM training when Shepparton is over?
I have joined the Mornington Tri club and will see the coach in the next couple of weeks. I'll let you know what he advises for both races as a training plan (bear in mind mine is a complete beginner plan you are way more intermediate!)


Master


1989











New Jersey

Subject:
RE: First IM done with Fink - how to adapt to HIM / 2nd IM?
Since one of your goals is to improve your HIM time, I would suggest following a HIM-specific plan. As you probably can guess, once you're at that level of fitness, you can then easily jump into Fink's plan at week 11.

As for the IM, the second time using Fink's plan, you will probably get faster, but really it's up to you to figure out what worked and what didn't, and either tweak the plan or find one that's better suited to you.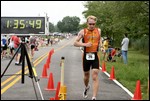 Not a Coach


11473











Media, PA

Subject:
RE: First IM done with Fink - how to adapt to HIM / 2nd IM?
The specific plan you choose is not overly important. That you continue training consistently is. Find a plan that allows you to build from whatever level you are at today and which you can repeat within whatever other constraints you have (e.g., time commitments like work, family, etc.)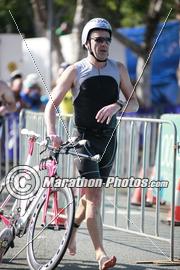 Veteran


339






Melbourne

Subject:
RE: First IM done with Fink - how to adapt to HIM / 2nd IM?
Thanks guys for the comments so far.
I'm still a few weeks away from having to decide on what plan so open to more suggestions.
I like the idea of training hard for the HIM (even though it will be through winter here!!), and then bridging into Fink again at week 11.
What's the Get Fast plan and how does that then fit to a 6 week race prep? I've only looked at full plans....
The only other thing that I'm concerned about is that I've done the long and slow for so long as prep for my IM I have no idea about speed..... I was never quick to start with

Jo, I'm treating them as separate races. I really want to race Shep as I'm so much fitter than I was the last time I did Busso HIM. I can then have a couple of weeks rest & recovery then jump back into Fink for Melb.
Training consistently is something I like to do - a plan is a plan is a plan. The only things I missed on IM were the brick runs due to my achilles but I hit the rest pretty consistently which ended up giving me a wonderful IM!
Cheers
Nigel