Member


7



St. Louis, MO

Subject:
Wolf Creek Sprint Triathlon
Onesoldoc.. I was looking for your comments on the bike course.


All,
I did this event last year. The thing I remember the most is that the transition area is downhill from the main part of the bike course, so coming out of T1 you were immediately in a climb, so if we are on the same beach, make sure your bike is in an easy gear before you rack it so you can get moving easier


Regular


88





Central Illinois

Subject:
RE: Wolf Creek Sprint Triathlon
Sorry, life's been busy.
I was out there on Sat. and found the course to have a lot of gravel. When you trun right on route 2000, right past the big house, I almost killed myself on that turn. Also, right after that there is a fairly steep, but short, hill. Then comes the dogs. I'm hoping those will be gone on Sat., because they are big. Two different sets.
Does the run and bike couse start uphill? The run course does have a very steep part to it coming up from the boat launch.
Then finally the ticks. I never even got off my bike and brought one home. A couple of weeks earlier I went out there with my family to have a picnic and there must have been 20 ticks between the 4 of us. The next day there was one still on my son's car seat. DEET spray isn't normally in my training gear, but I will bring it with me this time.
There may be more, but I'm starving. If I remember anything I'll be back.
Volney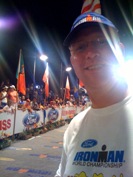 Master


1901








Central, IL

Subject:
RE: Wolf Creek Sprint Triathlon
Sounds par for the course. Gotta love it!
Buy hey! With you guys there, it'll all be worth it! Can't wait!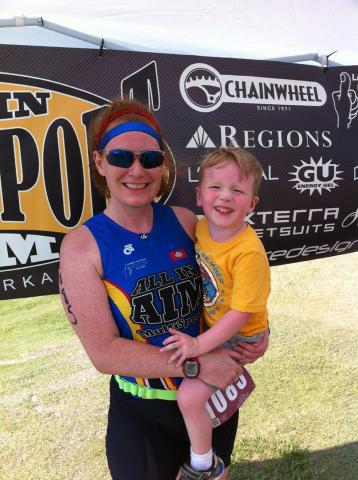 Regular


65




Little Rock, AR

Subject:
RE: Wolf Creek Sprint Triathlon
the gravel is a bit concerning to me, I still haven't put a lot of miles on my road bike and since I spend most of my time on straight roads there hasn't been a lot of cornering practice. Do you think I'll be OK if I just take my corners really slow?? I'll be near the back of the pack anyway so I won't have to worry about getting in anyone's way if I take them wide

It seems like I'll be wimping out if I bring my mountain bike with slicks instead.
and again, why must there be ticks??? I was scarred by a tick experience a few years ago ... hundreds of seed ticks ... we'll just leave it at that.
Member


7



St. Louis, MO

Subject:
RE: Wolf Creek Sprint Triathlon
I rode that bike there last year w/out much issue. Just take the turns slow and you'll be fine. If I recall, they swept off the turns, but it was still loose. There were volunteers at all the turns giving warnings. I did not have any tick issues, but there were deer everywhere when I went to pick up my packet, so if you go there to pick up on Friday, be careful.
Concerning the uphill from the beach (transition area)...I just remember that I took a spin before the start and left in a high gear when I racked it and had some issues getting going, but leaving it in a high gear is probably not a good idea reguardless of the course.. but what did I know, it was my first race and I had only been riding for 6 weeks.