Champion


6627







Rochester Hills, Michigan

Gold member

Subject:
Anyone got a S-B-R plan for the winter?
Yeah, it's lousy timing, but life let me have a hall pass, so I'm just jumping back into training as the leaves change.
Looking to see if anyone's going to swim / run (riding outside is a lil difficult) over the winter, and where. Training with people > training alone.
Let's see your winter training plans, and locations.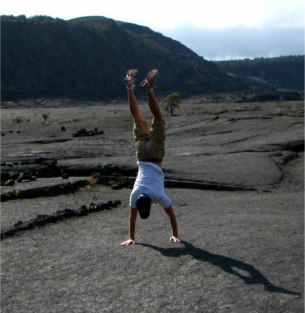 Expert


1145





Ann Arbor, MI

Subject:
RE: Anyone got a S-B-R plan for the winter?
Hey Rick!
Swim: yeah, probably not doing that for a while.
Bike: If you're up for some fall mountain biking at ILRA or Potto or Brighton Rec, or some CX riding on the dirt roads somewhere between you and Ann Arbor, I'm in for any of that before it snows.
Run: Road, trail, long, short, go hard, go easy, hills, flat, I'm up for a run.
Big targets for 2013: Western States 100 (if I get in lottery), or Tahoe Rim Trail 100, some 50 milers, some 50ks, a couple Oly tri's.
Extreme Veteran


396








Subject:
RE: Anyone got a S-B-R plan for the winter?
Started the following plan this week and hope to stay with it for the 90 days.
MWF - P90x
TTh - Swim
Weekend- bike and run until it gets to cold & then put the bike on the trainer and run on the treadmill. Last winter was so mild that I only had to run on the treadmill a few times. I don't really mind the cold, but don't want to fall on the ice and snow and risk injury.

Subject:
RE: Anyone got a S-B-R plan for the winter?
I am starting the BT swim winter plan.
Sunday is 100 days until Christmas, the daughter wants to learn trail running, so Sunday stars 100 days of trails. She is 11 so it will be a slow run, but a run.

Extreme Veteran


473








Chelsea, MI

Subject:
RE: Anyone got a S-B-R plan for the winter?
Run and bike 2-3 times a week till end of October. Then Ironman training starts for late June CDA Ironman. This will be a lot of lonely training I'm sure done in the ann arbor/ Chelsea area. I love running in the winter so that part should be fine. I'm not fast, but I like the cold. The biking however will be tough. A lot of time in the basement with DVDs.
I wanted to try to run the entire pinckney-waterloo-munith trail ~40miles over 2 days. Weekend of december 1st. We'll be slow, but it should be exciting (we'll probley get lost)
Marquette snowshoe (16 miles) race late January so I'll try to get some snowshoeing in before then.
Unless othewise commited we run every sunday morning at Pinckney rec. year round. Could run 4 miles or 18. The group decided each time. Paces can go anywhere from 7:30/mile to 11/mile just depends on who leads and how hung over some folks are.


Master


2356








Fenton, MI

Subject:
RE: Anyone got a S-B-R plan for the winter?
tricky ricky! jgrindle and I are starting to get back into our fall/winter outdoor running routine. we tend to stick to trails until they get too slick. typically its saturday mornings, but im out of town this weekend. I'll give you a shout next time we head out.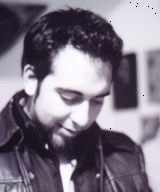 Member


297







Ann Arbor

Subject:
RE: Anyone got a S-B-R plan for the winter?
I swim a lot in the winter. I try to do at least 3,000 four times a week. I've done a bit more these last two weeks. I make sure to sign up for a few masters races, specially Michigan Masters Championships in May, April or early June. This year it's at EMU. There's several great races through the year before tri season starts again.
I try to run occasionally, but I don't do it because I still hate running. I get on the trainer for a bit, but not so much except in spurts.
Edited by xrodolfox 2012-10-09 2:21 PM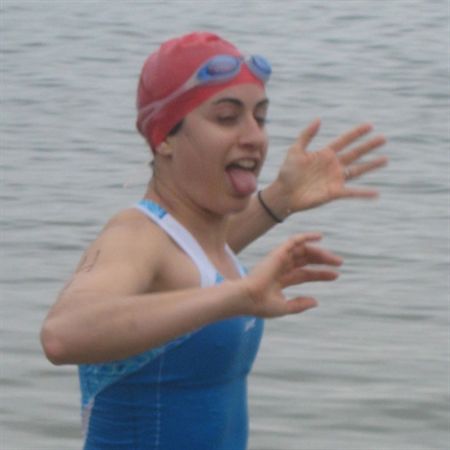 Extreme Veteran


856








Detroit, Michigan

Subject:
RE: Anyone got a S-B-R plan for the winter?
Come winter, I swim at the Y and ride on my trainer in the living room, so not much help there.
I'll run outside in the cold but not sleet/ice/deep snow/etc, but am doing a marathon Nov. 3. I'll probably be itching to get outside on nice days shortly after that, mostly Wayne State campus/Hines Drive/Belle Isle. I'd be up for a run with friends within a reasonable drive, though.

Champion


6627







Rochester Hills, Michigan

Gold member

Subject:
RE: Anyone got a S-B-R plan for the winter?
Allright, here's how it's going down, for better or worse:
Swim: 3 or 4x/week - Lifetime. 2K-3K a crack. I can swim, it's free cardio, so this is ez.
Bike: Dammit, I got called out. I've got a CX ride, but precious little time to exercise her. I *WANT* to, but don't think I'll be able to. When I'm in town, it looks like spin class at Rochester LTF + trainer time in the crib.
Run: Making a comeback. I'll be up for whatever, whenever in terms of running. Never mind I'm about to drop 8 weeks in Switzerland....let's call it altitude training. When I'm back, Poto, Roads, Whenever. I'll log those miles, in the snow, doesn't matter. And I'm getting closer to being able to at a reasonable clip. Ping me if you want to run. I'm a good rabbit, for a couple of miles.

I guess: stay tight on the site with what you want in the way or a workout...Lots of great people, lots of good training to be had. Make it available. And we'll show up. Although we're a lot slower than Ryan. And Alaina. And Cody.

EDIT: I may be forced to attend a crossfit class. I've been told I can't do 46 pullups when I turn 46. Game on. And not those sissy kipping pullups either.