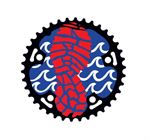 Member


141




Subject:
Bike Numbmess in men
Ok I know this has been talked about a lot and there is so much info but I have tried everything and cannot seem to get it done. Here is my problem, when biking after 3-4 miles I get numb down below. I have tried everything that I could think of and think I narrowed it down to my saddle. this is what i have done.
New bike purchase- needed one anyways and was hoping a smaller bike, 52 vs 56 would work. my original bike was a craigslist find to get me throgh my first year and did not know what I needed.
Pro bike fit- finally got one for my new bike hoping that would help.
First saddle was Felt basic saddle with bike, no slots or much cusion.
Profile Design gel saddle with slot in middle. No change.
Any ideas if this is still the saddle? Any saddles recommended? Thanks guys, although I wont stop biking it would be great fix this.

2012-09-18 8:30 AM

2012-09-18 11:18 AM

2012-09-18 11:57 AM

in reply to:
#4416593