2012-09-19 1:31 PM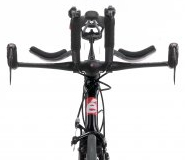 Member


37



Nova Scotia

Subject:
looking for a disc
I'm researching disc rear wheels for next season.
I just can't afford/justify a Zipp or similiar, so am looking into cheaper options new or used. The new Renn 555 at $795 looks pretty good - what else should I be looking at?
A disc cover is the other option, I suppose. My current training/race wheels are Ksyrium Equipes, which seem good all-rounders. I'd be reluctant to have to keep taking the covers on and off.
Any particular discs that you would warn me away from off the bat?

2012-09-19 2:17 PM

2012-09-19 11:17 PM

2012-09-20 11:14 AM

2012-09-20 2:32 PM

2012-09-20 2:37 PM

in reply to:
#4420419

2012-09-20 2:41 PM

in reply to:
#4420691