2012-11-02 9:40 AM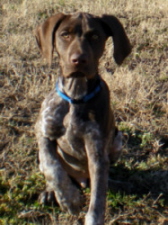 Veteran


189






Mississippi

Subject:
Software/computer/bluetooth question
Hi!
I'm trying to build a simple little system for work, and I don't know enough about what I'm looking for to necessarily ask all of the right questions to get me to the right place.
Basically, I want this:
http://www.taltech.com/products/winwedge/
This program takes information from a device (a scale or barcode scanner or something of the sort) that is connected directly by a RS-232 port on both the device and computer and takes the data and dumps it into excel. It has the capability to simultaneously take information from two distinct sources and dump it into excel in separate columns. This is what I NEED.
Here is what I WANT: I'd like to be able to do this wirelessly to a tablet or laptop.
Here are my questions:
1. Does this software exist somewhere that operates with Bluetooth? (I'm sure it does, right?)
2. Does this software exist that would enable me to either use bluetooth, USB, or RS-232?
3. Using the program I linked to above, can I simply add a bluetooth adaptor to a single RS-232 port on a laptop, add adaptors to each device (it would be two), and carry on as normal?
4. Could I do the same set-up as #3 above with USB ports instead of RS-232?
5. Am I asking the wrong questions? Am I thinking about this the wrong way?
Any help that anyone could provide would be great. Thanks ahead of time

2012-11-02 9:58 AM

2012-11-02 10:03 AM

2012-11-02 10:29 AM

in reply to:
#4480322

2012-11-02 10:29 AM

in reply to:
#4480322

2012-11-02 10:33 AM

in reply to:
#4480371

2012-11-02 10:51 AM

2012-11-02 12:33 PM

in reply to:
#4480432

2012-11-02 12:40 PM

in reply to:
#4480697

2012-11-02 2:11 PM

in reply to:
#4480697

2012-11-02 2:38 PM

in reply to:
#4480995

2012-11-02 3:29 PM

in reply to:
#4481083

2012-11-02 3:31 PM

in reply to:
#4481213