D001

2012-11-05 10:55 AM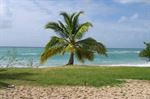 Champion


23360













Taser-World

Subject:
Winter Cycling Program (2012 - 2013)
Looking for Jorge's Winter Cycling Program?

BT now offers two programs developed by Jorge Martinez of E3 Training Solutions:
-- Winter Cycling with Heart Rate
-- Winter Cycling with Power

1) Click "Programs" at the top menu.
2) In the "Training Plans" drop-down box, select "Cycling."
3) Select one of the two programs. (You can import it into your training log, too.)

Feel free to discuss your training sessions, results, etc. on this thread!
Edited by D001 2012-11-05 10:58 AM

shy1

2012-11-05 2:48 PM

2012-11-08 9:49 AM

in reply to:
#4484840

2012-11-08 11:00 AM

in reply to:
#4489586

2012-11-08 3:54 PM

in reply to:
#4490231

2012-11-12 7:02 AM

2012-11-12 9:45 AM

in reply to:
#4494498

2012-11-12 3:45 PM

in reply to:
#4494764

2012-11-12 10:51 PM

in reply to:
#4495810

2012-11-12 11:02 PM

in reply to:
#4495376

2012-11-13 6:30 AM

Seren

2012-11-13 11:33 AM

2012-11-14 7:47 AM

in reply to:
#4489789

2012-11-14 7:48 AM

in reply to:
#4495810

2012-11-20 7:32 AM

in reply to:
#4504411

2012-11-20 3:08 PM

in reply to:
#4505130