Laguna Phuket Triathlon Package


Champion


11641








Fairport, NY

Subject:
Laguna Phuket Triathlon Package
Hello Travelers and fellow Triathletes!

Total Body Fitness is going to Phuket, (the largest island in Thailand) again this year for the 13th annual Laguna Phuket Triathlon. The event features a 1.8K swim – 55K bike – 12K run course. Let me tell you a little about who we are and why you should consider us for this adventure vacation to Thailand.

TBF
Since 1991 Total Body Fitness has been training and traveling with athletes to multi-sport events. As the marathon coaches for the Leukemia Society's Team in Training program for five years, we traveled with marathon runners to compete at the Honolulu, Anchorage, Catalina, Humboldt, San Francisco, Big Sur, and California International marathons – sometimes with as many as 100 athletes! From 1995 to 2002 we trained over a thousand triathletes to compete in the Wildflower Triathlon Festival – with its three different length triathlons, and then spent 6 days camping, coaching and counseling them to Top Five Finishes four years in a row in the Tri-Club Team Competition. In 1998 and 1999 we took over 50 athletes to Paris to compete in the Paris Marathon and began our luxury multi-sport travel business. We have been traveling to Thailand ever since 2000 – not only for the Laguna Phuket Triathlon, but also because we have fallen in love with the country, its people, its beaches, islands and jungles, and its food. My business partner Mark and I are both USAT Certified Triathlon Coaches and ACE Certified Personal Trainers with 6 IRONMAN races between us. My wife and I lead every trip to Thailand.

The TBF Triathlon Adventure
This year TBF Travel is offering four different packages for the Triathlon Adventure. Which one is for you? Let's take a look:

The 7-day Triathlon Adventure – This package spends 7 days all in Phuket, Thailand, at the Laguna Beach Resort, host hotel for the Laguna Phuket Triathlon. Included with this package is 6 nights at the resort in a Deluxe room, daily breakfast, our Phuket Activities package of Elephant trekking, island snorkeling, visits to Phi Phi Island and Monkey Beach, jungle trekking and bamboo river rafting, free domestic bike shipping, race course workouts, pre-race coaching and all airport pick-ups and transfers. This package is $1,499 per person/double occupancy and is perfect for anyone looking to come over for a week and enjoy one of the most scenic triathlons in the world. We can even hook you up with a roommate is you are traveling alone!

The 9-day Triathlon Adventure – This package spends 2 days in Bangkok, enjoying this splendid city filled with history, culture, food and fun, and then 7 days in Phuket at the Laguna Beach Resort, host hotel for the Laguna Phuket Triathlon. This package has the same as above with the addition of adding in Bangkok: a guided tour of the Royal Grand Palace, a riverboat dinner cruise on the Chaopraya River, a hosted Thai cuisine dinner lesson, Thai massage and a tour of the Patpong Night district. The two nights in Bangkok are spent at the Silom Sofitel, a five-star hotel located right in the pulse of the city. The price for this package is $1,849 per person/double occupancy. This trip is ideal for someone who wants to experience the shopping, glitz-glamour and exotic culture of Bangkok in addition to racing the triathlon.

The 12-day Triathlon Adventure – This package spends 7 days in Phuket and then after the race spends 5 days at Railay Bay, Thailand – probably the most beautiful and fun place we have ever been in Thailand! After everything that is included in the above 7-day package you get to: learn rock climbing from professional guides, abseil out of a cave to the jungle below, snorkel among millions of fish and tropical islands, visit a magical temple perched atop 1,347 steps leading up a mountain, and wake every morning to the most beautiful beach in the world just footsteps away. All of this is at Railay Bay. Included is a private speedboat transfer from Phuket to Railay Bay and while you are in Railay Bay, we ship your bike back to Bangkok, and store it for you until you are ready to fly home. We make it easy to have fun by not worrying about carrying your bike. Included also is entry into the exclusive Railay Bay Adventure Race held every year at Railay Bay by TBF. This package is $2,099 per person/double occupancy and is ideal for someone looking for an adventurous – yet relaxing vacation combined with the triathlon.

The two-week Triathlon Adventure – This package has it all! Three nights in Bangkok – two up front upon your arrival in Thailand and one at the end after 7 days in Phuket and 5 days at Railay Bay. This package if the ultimate vacation for triathletes that want to experience all the best of Thailand: the culture, the food, the people, the activities, and the excitement! Daily morning trail runs, a visit to the 'Central Park' of Thailand where thousands exercise every morning, rock climbing, elephant trekking, snorkeling, sea kayaking, this package has it all. Led by myself and my wife, we treat you to all the best Thailand has to offer. Our guided tours are not to the 'touristy' places – we show you the "locals side" of Thailand including tips on shopping, dining, and more. This package is $2,599 per person/double occupancy and is the best way to experience Thailand: in Luxury and Style while enjoying adventurous multi-sport fun!

Why Thailand?

There are five reasons why Thailand should be your First Choice for your next Vacation:

The people. Thailand is the friendliest, most gracious place in the world to visit. You will feel like a guest, not a tourist and never want to leave.
The beaches, islands, jungles and wildlife. Thailand has some of the most spectacular natural landscapes and wildlife still left in the world.
The food. Thailand has some of the most delicious food in the world.
The cost. Thailand lets you enjoy top-notch accommodations, activities, meals and more for unbelievably low prices.
The people. Thailand has the nicest people in the world! Our guides will make your trip unforgettable.

We know Thailand and can help you discover this exotic and ancient country while enjoying its people, food, activities, shopping and races! TBF Travel is offering four adventure vacations to Thailand this year: the Summer Adventure in July, the Beach Adventure – our most popular trip and perfect for first time visitors to Thailand, in October/November, the Eco Adventure – perfect for nature lovers and people looking for a quiet relaxed amazing vacation, and of course the Triathlon Adventure, centered around the Laguna Phuket Triathlon.

Please send me your questions about Thailand, or TBF Travel or the Laguna Phuket Triathlon. And let me know if you are interested in joining us for the IRONMAN China Triathlon, or the Phuket or Bangkok Marathons next year.

Don't miss the Laguna Phuket Triathlon Adventure this year. We are expecting the trip to fill up this summer.

Train hard, travel safe, live fun!

Bill

Bill Driskill
Total Body Fitness
Multi-Sport Training, Racing and Travel
www.totalbodyfitness.com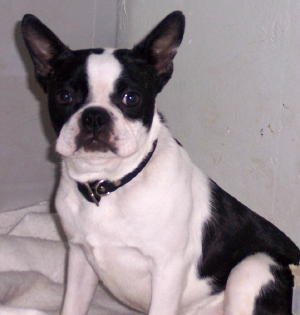 Extreme Veteran


532




Plymouth MA

Subject:
RE: Laguna Phuket Triathlon Package
I have ALWAYS wanted to go to Thailand! What could be better than going there AND doing a triathlon!
I do have a feeling that airfare isn't included in this package. Plus the flight is 35+ hours from Boston I think. I can always dream though.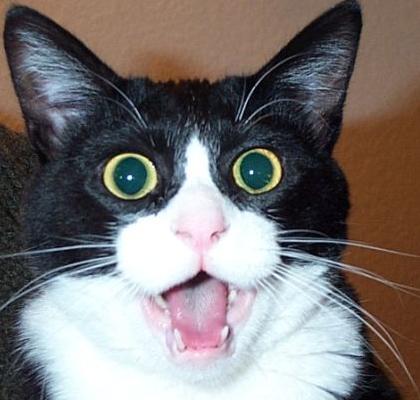 Champion


6285









Beautiful Sonoma County

Subject:
RE: Laguna Phuket Triathlon Package
I feel compelled to give my two cents worth here.
I absolutely adore the TBF folks. Bill Driskell and the rest of the TBF crew are amazing. The races they put on are top-notch. I have never gone on their Thailand adventure, but if it's anything like their races in NorCal, which I'm sure it is, it's got to be a great time.