2013-01-10 11:19 AM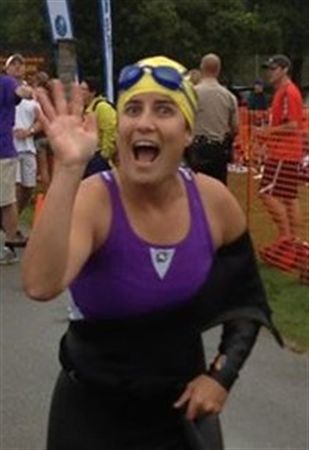 257






Subject:
keeping pace - over coming swim fatigue
Hey Folks!
I've looked at some of the swim plans and followed many swim threads on these forums but I am still searching for a good structured plan to maintain my swim speed.
I'm happy with my 45sec 50s (I haven't timed a 100 but I know its sub 2m), but what type of workout do I need to be doing in order to build up the fitness to sustain these speeds over the distance? More intervals? More long distance pace swimming?
Is it just an overall fitness level issue (I've only been training 6months) or do I need to be doing something swim specific?
My caviot is that I can only goto the pool 1x a week for about 45-90min. So "just swim more" isn't really an option right now.
Thanks in advance!
Edited by LPJmom 2013-01-10 11:23 AM

2013-01-10 12:10 PM

2013-01-10 12:23 PM

2013-01-11 12:27 AM

2013-01-11 12:27 AM

2013-01-11 8:25 AM

in reply to:
#4572112

2013-01-11 9:04 AM

2013-01-11 10:37 AM

2013-01-11 12:35 PM

2013-01-11 12:37 PM

in reply to:
#4573641

2013-03-14 11:51 AM

in reply to:
#4574051

2013-03-14 7:08 PM

in reply to:
#4659658

2013-03-15 12:33 AM

in reply to:
#4659658