2013-03-06 12:19 PM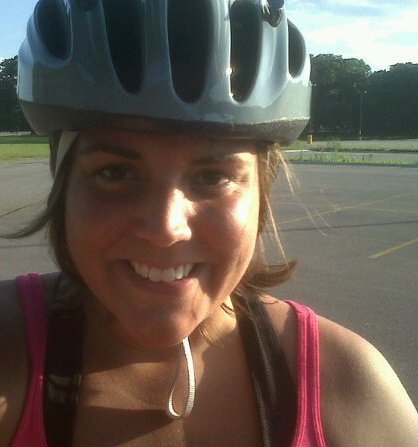 Member


22



Geneva, IL

Subject:
Bike tires for heavier people
OKAY! I did a triathlon last year and I am doing the same one this year in June (YAY!) but I have a serious question about bike tries for heavy people. My back tire looked FLAT while I was riding and I know that's because it's holding up a lot of weight. The second I got off, my tire was normal again.

Not going to lie, I am around about 220 and I am looking for some good advice on what tires I should be doing. I am still reall a newbie to all of this stuff.
Do I need to change out both tires or just the back one? Right now, I have 2 hybrid tires (my bike is a hybrid from REI). Can someone give me some advice on tires for heavy people so I don't look like a fool going in to talk to someone at a bike shop? I know I need a better tire that can tolerate more pressure but that's as much as I know

haha
thanks!
Katie

LukeS

2013-03-06 12:25 PM

2013-03-06 1:06 PM

in reply to:
#4648705

2013-03-08 3:20 PM